Aims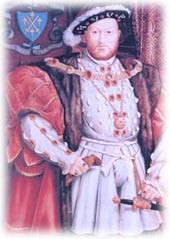 The purpose of the Association is to provide opportunities for former pupils of the school to meet and keep in touch with one another, as well as with the teaching staff and Governors and to further the interests of the school by giving it every assistance.
Contents
The 2020 edition of the School's end-of-year review publication The Petriburgian is available now. Cost is £10 plus £2.50p&p. Please write to Ali Abell, The King's (The Cathedral) School, Park Road, Peterborough PE1 2UE or email abell.a@kings.peterborough.sch.uk. Cheques should be made payable to The King's School.
History of The King's School by Denham Larrett
Leaving a gift to the School in your will - please see the Support Us pages for details on how to do this
News
Dates for your Diary and Forthcoming Events
CANCELLED: After Work Drinks at Parcel Yard, Kings Cross - Tuesday 5 May 2020 from 5.30pm
CANCELLED: OPA Hockey Festival 2020
CANCELLED: Peterborough Beer Festival Meet-up in August
CANCELLED: Annual Reunion at the Brewery Tap - Sunday 27 December 2020
Previous
Officers
President: Darren Ayling
Chairman: Trevor Elliott
Secretary: Heather Biccarino
Treasurer: Kealan Johns
Media Officer: Chris Dunn
Honorary Vice-Presidents
Michael Barcroft
Basil Dean
Gary Longman
Committee
Peter Irving
Louise Laprun
Sarah Mahoney
Mark Ruffles
Langford Smith
Ian Snowdon
Merrina Wilson
OPA Official Merchandise
OPA Tie - £10
Petriburgian 2018 - £7.50 + £2.50 p&p
History of the School by Denham Larrett - £15.50 + £4.50 p&p
Prints of The King's School - £5
Watercolour Prints - £8
For more information about membership and merchandise, please contact the OPA Administrator.