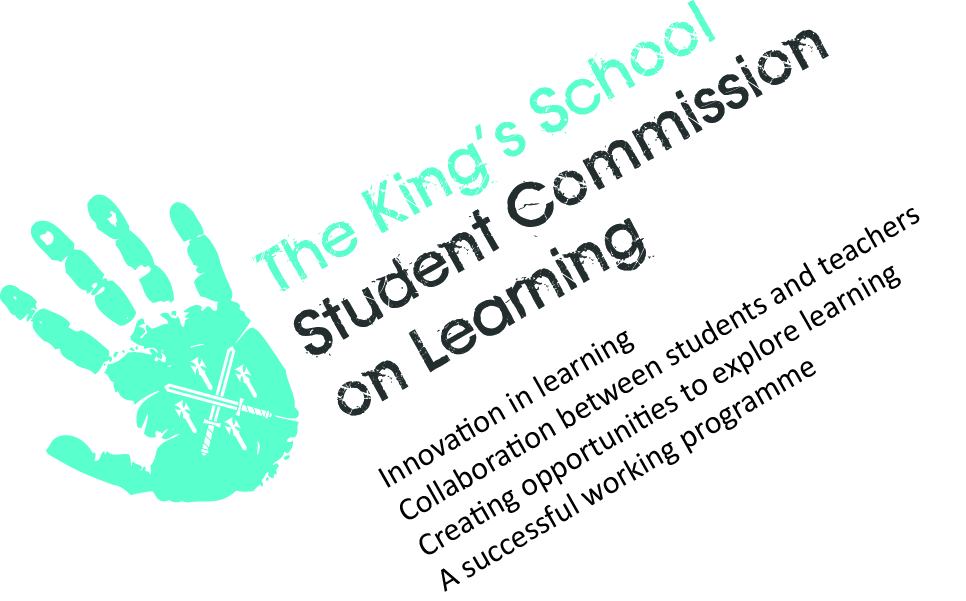 In 2011 we set up the 'Commission on Learning', a student-led group intended to focus on 'Building Learning Power'. The Commission on Learning enables students to get more involved in the process of teaching and learning, students work in small groups, alongside teachers to look at how we can develop teaching and learning together.
It is about creating a partnership between students and teachers and to link all the aspects of school life to building our students learning power. To create learners of the 21st century. To develop students who, when they leave King's, can deal with the challenges that they may face and not struggle and falter when learning becomes too tough.
Building Learning Power and launch of the Learning Commission at The King's (The Cathedral) School
Building Learning Power is not about increasing the amount of knowledge that pupils take away from lessons, but about increasing their appetite to know and their capacity to learn. Teachers should be actively helping them to achieve this. Research shows that students' results improve most when 'teachers become learners about their own teaching, and when students become their own teachers.' (John Hattie). The classroom becomes a 'mind gym' that 'systematically develops useful, transferable habits of mind' (Guy Claxton). Should we not be continuing to strive to get excellent results by cultivating these habits of mind, not by spoon-feeding or 'teaching to the test'?
The Learning Commission
The Learning Commission has been set up to focus on building the habits of mind and developing our students as life-long learners. It is not just another new initiative but an opportunity for us as teachers and students to work in partnership with each to build learning power. The word 'commission' was decided on after researching work that has been pioneered by the Harris Federation in London.