Listen To The Moon by Michael Morpurgo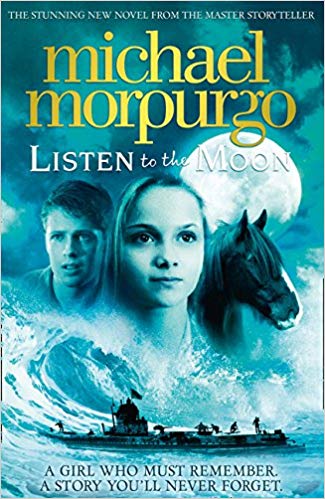 I read Michael Morpurgo's "Listen to the Moon" over the summer; I loved every bit, from start to finish. The story is set in World War I and is about a girl who has to remember who she is and where she is from. I really liked it when it got exciting and you didn't know what was going to happen next! At times the story would be happy and joyful however it could get very emotional in a matter of seconds. Throughout the book there were cliff hangers to build tension, figurative language in order to paint a picture in your mind, and short sentences for effect.
Did you know that Michael Morpurgo received an OBE in 2006 and was made Knight Bachelor in 2018?
In my opinion, this book is for children aged 10+ that enjoy historic adventure stories.
My three words to describe the book? Can't Put Down!
Reviewed by Florence
Alex Rider: Skeleton Key by Anthony Horowitz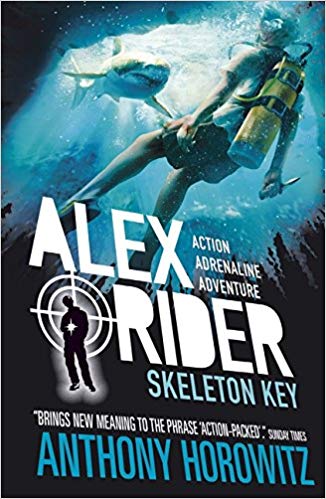 I enjoyed the book "Skeleton Key" because it was filled with suspense and action.
One of the main reasons I liked this book was – Alex was not only a MI6 agent this time, he was also a CIA agent. The book felt so real, it was like you were in the book.
When Alex had to fight a White Shark, my heartbeat nearly stopped and I was sweating.
Reviewed by Siv
Ellie's Magical Bakery: Brilliant Birthday Bakes! by Ellie Simmonds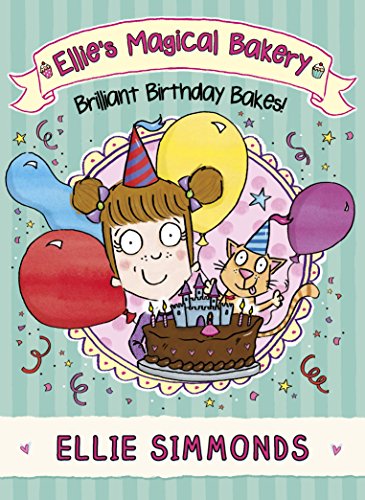 Describe the characters and their traits: Ellie: gentle, kind, timid, thoughtful, and helpful. Victoria Sponge: magical, wise, clever. Colin: mean, spiteful, rude. Basil: funny, kind, supportive. Mr & Mrs Scrudge: mean, unsupportive, bad tempered, rude, and uncouth. Talia: kind, generous, happy.
This book relates to me and my life because… I love cooking and eating cake. It inspired me as Ellie Simmonds has overcome many problems and challenges in her life.
Overall you should read this story because… It shows that having a disability can be overcome and you can still achieve your dreams like everybody else.
Ellie Simmonds, the author, gained an MBE when she was only 14 years old, she is a four time Paralympic swimming champion, she holds ten world records for swimming and has appeared on the Great British Bake Off!
Reviewed by Chloe