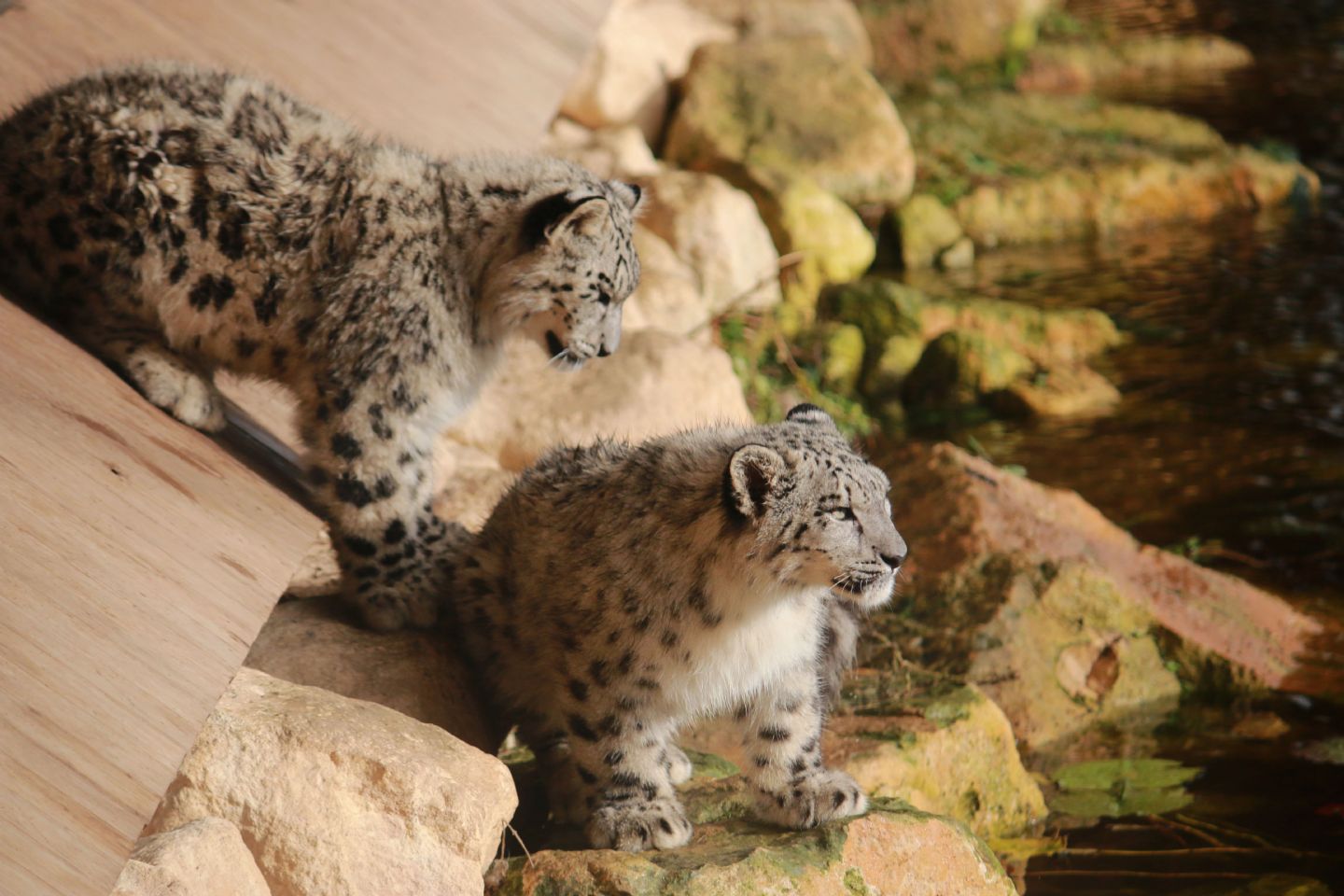 Biology is at the forefront of many developments in the 21st Century. Sustainability, bioengineering, medical advances, agriculture and conservation are just a few areas where a secure knowledge of Biology are vital. In order to make sense of the changing world around us and to contribute to improving the lives of human populations around the world, whilst protecting other species, the study of Biology is essential.
'the study of life from the molecular level, through cells, tissues and organisms, to populations and ecosystems'
Whether students wish to progress to a career in a Biology related field or just to develop their skills and knowledge, The King's (The Cathedral) School Biology department offers something for everyone.
Through a variety of activities students are enabled to:
Recognise the impact of Biology on everyday life
Take informed decisions about issues that involve Biology
Develop Scientific skills
Acquire knowledge to build on
Staff are committed to making lessons in Biology as relevant and thought provoking as possible to students and so topical issues are included wherever possible giving students opportunities to engage in debate and develop their own opinions on very difficult issues.
KS3
In Years 7 and 8 Biology is taught as part of a balanced KS3 curriculum alongside Physics and Chemistry.
The biology topics covered at KS3 are as follows:
Year 7
Cells & Nutrition
Ecological Relationships & Adaptations
Year 8
Health & Variation
Photosynthesis
Respiration & Movement
KS3 assessment includes formative Assessing Pupil Progress tasks (APP) and summative tests for each topic. Homework is set once every two weeks and should take no more than one hour.
KS3 science aims to develop the scientific skills our students require to embark upon their KS4 studies.
KS4
In Years 9, 10 and 11, pupils study KS4 Science. Science teachers will decide whether a student completes a Combined Science course or a Separate Science course. This decision is based upon work completed in KS3 and Year 9 Science lessons. Both courses are assessed solely in examinations, but both require that students complete a set of 'Required Practicals' during the course.
Combined Science (AQA 8464)
In this course, students study Biology, Chemistry and Physics. They are examined on all 3 of these disciplines and then awarded 2 GCSE grades.
Topics covered are:
Year 9
Cells
Respiration
Digestion
Ecology
Year 10
Disease and Health
DNA and Inheritance
Evolution and Variation
Plants and Photosynthesis
Year 11
Cell Division and Specialisation
Metabolism and Homeostasis
Hormones and Reproduction
Biotechnology and Uses of Living Organisms
Separate Science: Biology (AQA 8461)
In this course, students study all of the topics listed above but more detail is required for some of the topics. At the end of the course, they are examined and awarded a GCSE grade for Biology.
KS5
In Years 12 and 13 students follow the OCR Biology A GCE course. All units in the course are compulsory.
Year 12
Module 2: Foundations in Biology
Module 3: Exchange and Transport
Module 4: Biodiversity, Evolution and Disease
Year 13
Module 5: Communication, Homeostasis and Energy
Module 6: Genetics, Evolution and Ecosystems
Module 1: Development of Practical Skills in Biology is covered throughout both years.
The topics covered at KS5 give numerous opportunities for debate and students are encouraged to do further research on areas they are interested in.
Alongside the A-level in Biology, an additional accreditation called 'Practical Endorsement' is awarded to students who demonstrate that they are competent practical scientists in a laboratory.
If students are interested in going onto a Biology related degree course or career, staff are always available for advice and discussion. KS5 students play an important role within the department, acting as role models for younger students and working as prefects who fulfil a range of roles including organising events for younger students.
Facilities
The department is supported by a well-qualified technician and is well resourced so that many lessons have a practical component. At KS5 students are able to develop their Biotechnology skills through the use of bacterial transformation, PCR and gel electrophoresis.
Animal and organ dissections are used to demonstrate key parts of anatomy but are not a compulsory part of the course.
Regular Events
The Biology department runs events during National Science and Engineering Week to go beyond the curriculum and enhance students' experiences.
KS5 students take part in the Biology Olympiad each year.
Department Staff
Miss Faye Chantrell (FEC): Head of Biology Department
Mrs Julie Blakeley (JEB): Teacher of Biology
Dr Jane Combrink (XJC): Teacher of Biology
Mr Chris Dunn (CND): Teacher of Biology and Sixth Form Deputy
Mr Duncan Rhodes (DR): Teacher of Biology and Deputy Headteacher (Academic)
Mr James Birkett (JAB): Biology Technician