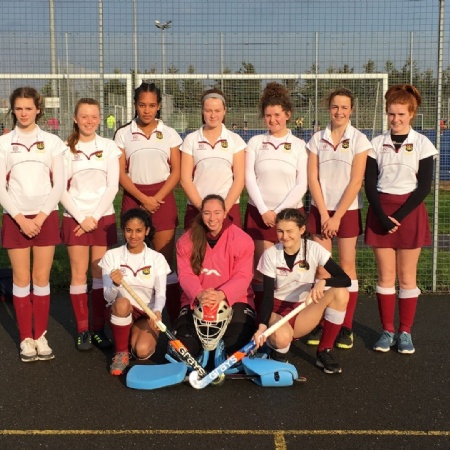 More sport than you can shake a (hockey) stick at!
Hockey
In the U13 District Tournament, three teams from the School took part, two teams from Year 8 and a team from Year 7.
The Year 8 A team won overall, winning all of their games and not conceding a goal. Goals were scored by Alice Bennett, Georgia Coram, Josie Criddle and Eve Douglas. Player of Team was Georgia Coram.
The Year 7 team finished Joint 3rd following a draw in the 3rd/4th position match. Player of the Team was Georgia Anderson. The Year 8 B team finished 5th overall, with Eleanor Mace voted as Player of the Team.
On Wednesday the Year 7s played Wisbech Grammar School, with the A team winning 5-1; the goals were scored by Amelia Green, Lauren Attwell and Ruby Blakeley, with Player of the Match Amelia Green.
The B team drew 0-0 with some good strong play; the Player of the Match was Olivia Webster-Brawn.
The U14 Girls took part in the South Kesteven Indoor Hockey Tournament finishing 3rd overall, a strong competition with some very good performances by the team. Well done to Anna Jackson, Lydia Hilton, Mia Permarker, Sasch Downer, Carys Attwell, Circe Rodgers, Grace Niklasson and Hannah Barkshire.
The U14 team also played Bourne Grammar School in one of their first 11-a-side fixtures. The team have adapted well to the full sized game and won 2-0, the goals scored by Anna Jackson and Player of the Match Sascha Downer.
A number of the Year 10 and Year 9 girls took part in the East U16 7-a-side Tournament representing Cambridgeshire, having qualified earlier in the term. They finished 4th overall at this high level competition, which all of them will be eligible to compete in next year.
The team (pictured left) were Poppy Lyons, Charlotte Bennett, Jose Downer, Nell Papworth, Beatrice Cadman, Carys Attwell, Lydia Hilton, Amiee Philips, Katie Haddon and Anna Jackson.
Finally, the Year 10s took part in the South Kesteven Indoor Tournament. Their standard of play showed great development throughout the afternoon and they finished 6th overall.
Modern Biathlon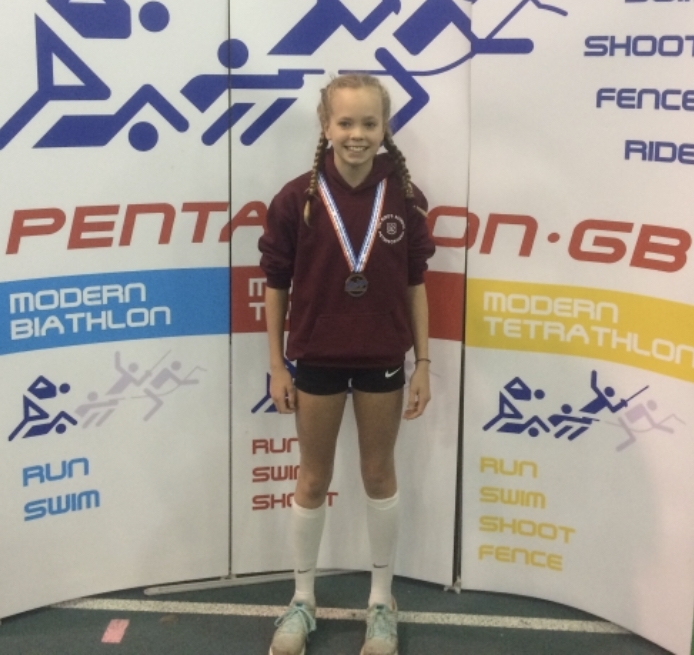 Last weekend Ruby Blakeley (pictured right), of Year 7, competed in the British Modern Biathlon Championships in Leeds. Athletes competed in two events, a 50m swim followed an 800m cross country run. In a strong field of over 50 athletes from all over the country in the girls' Under 12 event, Ruby finished first in the swim and second in the run, collecting more points than anyone else, and was crowned British Champion.
Netball
Another busy week for Middle and Upper School Netball. At the beginning of the week, the Year 10 team played City of Peterborough Academy in a friendly and won 17-3. Then a trip to Arthur Mellows Village College saw the Year 11 team beaten 11-8 after a great second half come back from the King's girls. Player of the Match with some awesome defence was Holly Elkington. The Seniors had a great game and came away winning 13-5 with Catherine Hardiman taking Player of the Match.
Rugby
The Year 10 Rugby team played Sir Henry Floyd Grammar School in the National Cup this week. The game was very competitive for the first 15 minutes with the teams exchanging tries, with Eddie Brennan going over for King's. Unfortunately it was one-way traffic after that and the boys suffered a demoralising defeat. Man of the Match was Felix Anderson.
The Year 7 Rugby team played in a friendly triangular tournament on Monday with Bourne and Spalding's Grammar schools. In the first match King's lost 4-3 with tries from Harry Pinguenet, Tom Oldaker (Man of the Match) and Chris Harrison. In the second match, King's struggled against a physical Spalding team and lost 4-1, with our only try scored by Chris Harrison. Man of the Match was Harry Pinguenet.
Congratulations also go to Year 12 player Isaac Rowles, who has been selected to represent the Eastern Counties U17 Rugby Team.
Basketball
The Year 7 Basketball team played in a friendly tournament with Sir Harry Smith, Ken Stimpson and St John Fisher Schools. These were their first ever matches and they played brilliantly from the start - five matches and they won them all! Most Valuable Player was Maddie Downer.
Football
The 1st XI drew 3-3 against Nene Park Academy, having led 3-0 at half time through goals from Will McCullough and Patrick Schwarz (2). The game changed when a dubious penalty was awarded to NPA to make the score 3-1 just before half time. King's wasted six clear-cut chances in the second half and NPA scored a fortunate goal from a cross that drifted in and then a long range free kick just before full time. Man of the Match for King's was Frankie Philpott.
Karate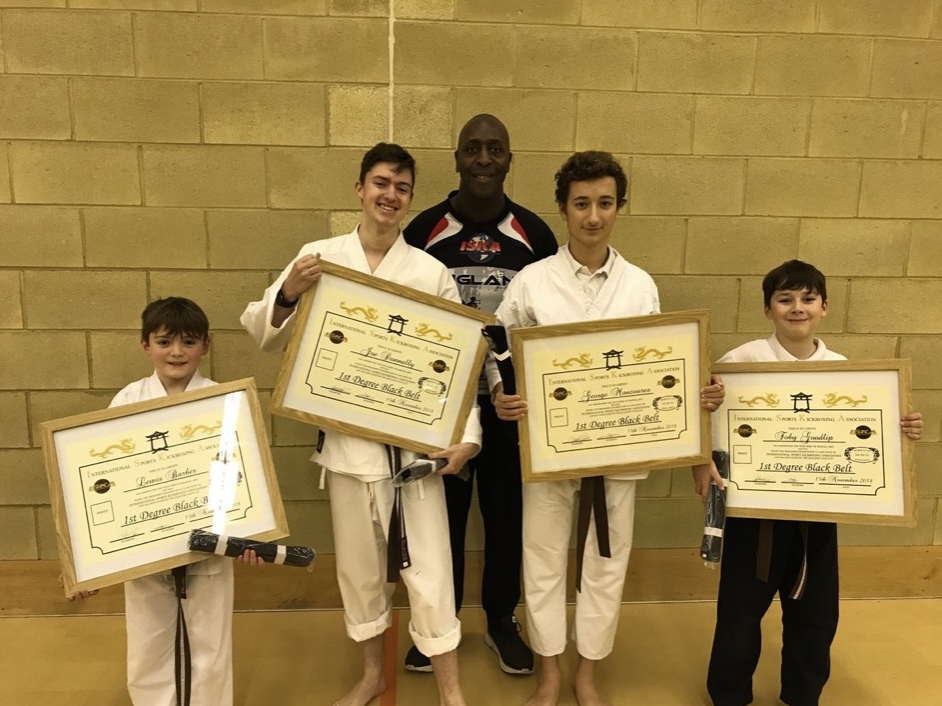 On Thursday evening, members of our Karate club received their certificates and belts following their recent gradings, including 4 pupils who were collecting their black belts: Lewis Barber, Joe Donnelly, George Mouzoures and Toby Goodlip.