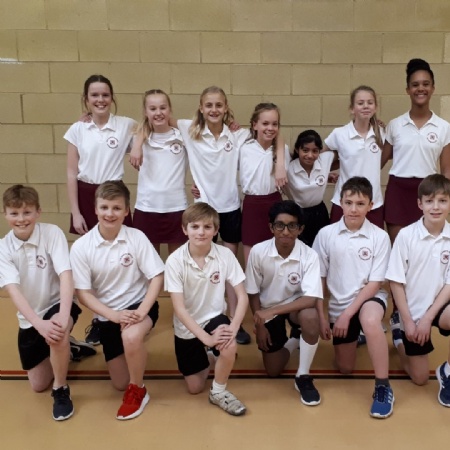 We're out of breath just reading the report this week!
Indoor Athletics
The Year 7s and 8s took part in the District Sports Hall Athletics competition this week, doing extremely well in what was a new event for everyone to take part in.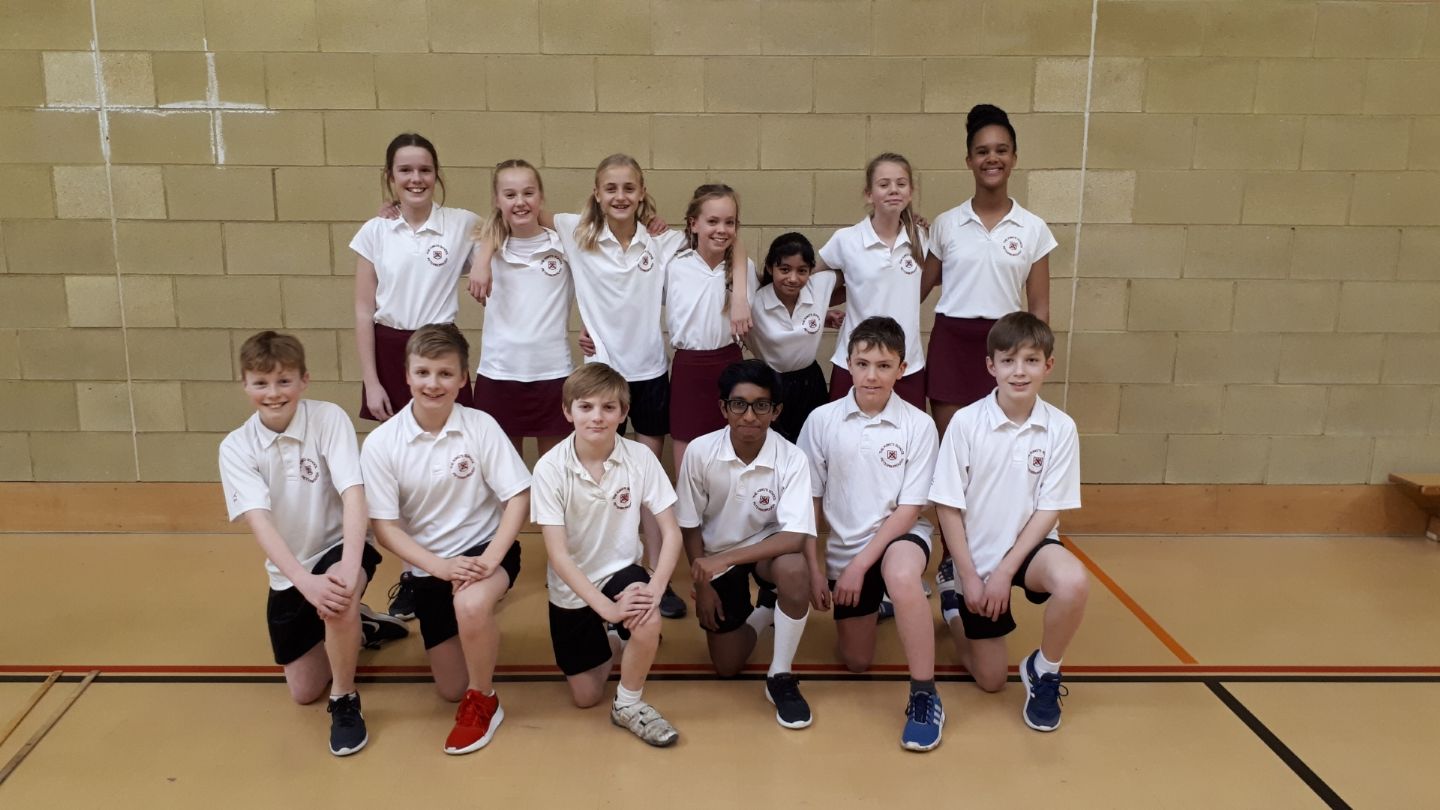 The Year 7 Girls won with a team score of 218, winning by over 20 points. They scored maximum points in 7 of the 10 events winning the Relay, the 4-lap, 6- lap and 8-lap Parlauf, coming joint first in the 2-lap race, and also winning the Vertical Jump and Shot in the field events.
Team: Maddie Downer, Lauren Attwell, Kyra Raj, Ruby Blakely, Georgia Anderson, Amelia Green and Emma Lincoln.
The Boys' team finished 3rd overall with just 7 points between the top 3 teams. They won the 6-lap race and finished 2nd in the Relay, Shot and Vertical Jump.
Team: Harry Pinguenet, Felix Bowling, Thisath Kularatna, Tom Oldaker, Ollie Baldaro and Jamie Peacock.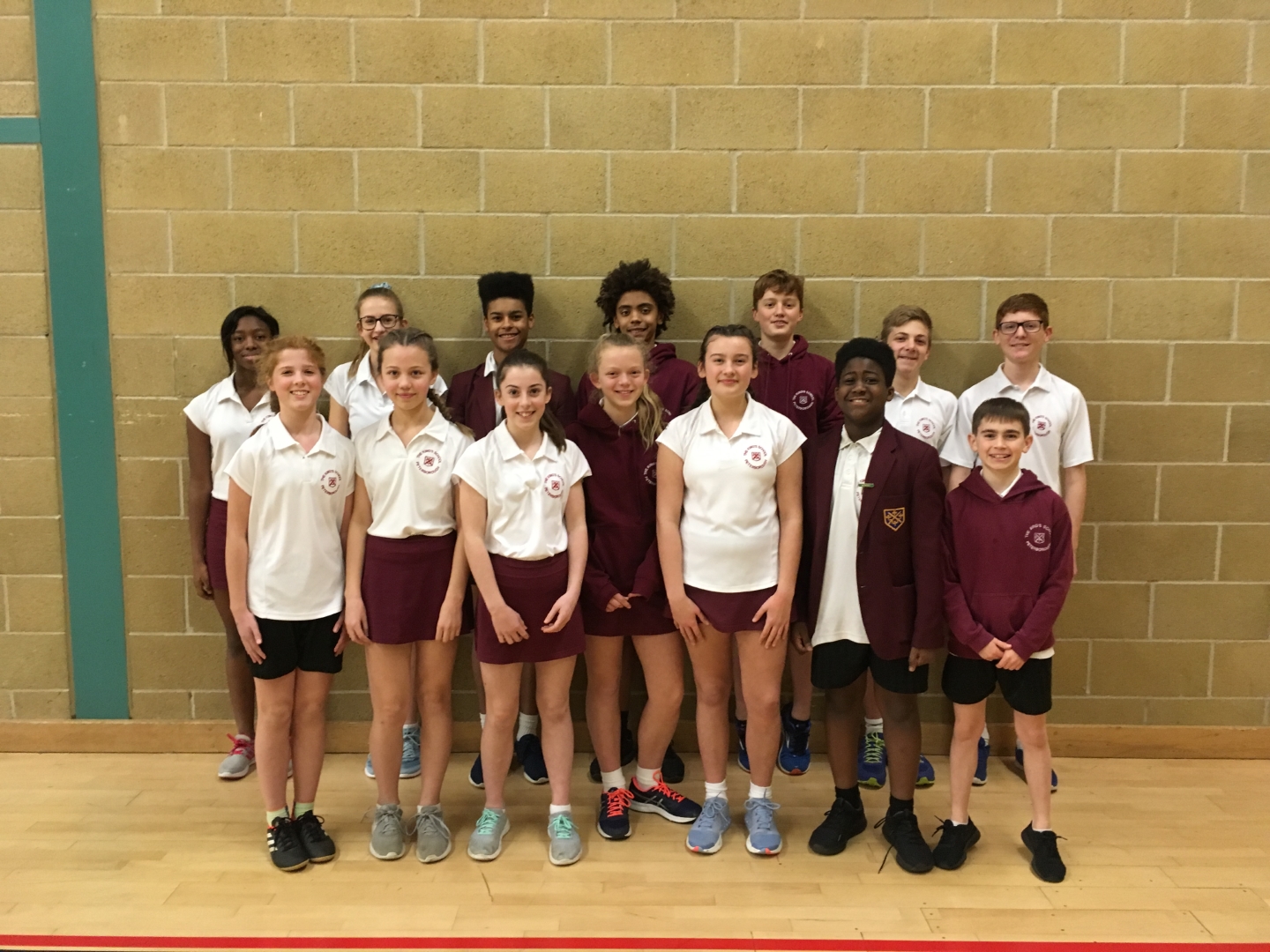 Both the Year 8 Boys' and Girls' teams finished 2nd overall.
Josh Martin won the 6-lap race and Vertical Jump event, whilst Bert Papworth won the Standing Long Jump for the Boys, while Alice Bennet won the Shot and Tolu Akinkuolie won the Vertical Jump for the Girls.
Well done to all the team: Josh Martin, Keiran Griffin, Daneeko Shepherd, Hugh Ludford, Bert Papworth, Dakori Lilly-West, Kai Raymond, Alice Bennett, Hattie Smith, Georgia Coram, Livvy Buchanan, Lottie Tasker, Tolu Akinkuolie and Izzy Lock.
Hockey
The U15, U14, U13 and U12 girls played an Indoor Hockey fixture against Bourne Academy, the U15 team winning convincingly 7-1 with goals from Jose Downer, Charlotte Bennett and Carys Attwell. Player of the Match was Aimee Philips, who made some decisive passes throughout the game.
The U14 Girls also won but it was a much closer match. They won 2-0 thanks to goals from Anna Jackson and Carys Attwell, with Lydia Hilton named Player of the Match due to calm defending and ensuring the ball was released out of the defending area effectively.
The Year 7s won 2-0 with goals from Ruby Blakeley and Amelia Green, and some great saves from Isla Mackie in goal. Player of the Match was Ruby Blakeley.
The Year 8s had a very convincing win, although Julia Davis in goal was required to make a number of excellent saves. Goals scored by Alice Bennett and Georgia Coram saw the team winning 6-0. Player of the Match was Josie Criddle who helped create a number of the goals.
On Sunday 27 January a group of 40 students went to watch the National Indoor Finals at the Copperbox Arena, an exciting day with a number of the GB internationals taking part during the day.
The U13 Hockey teams have also been involved in fixtures against Jack Hunt School this week, the U13 Girls B team winning their match against Jack Hunt's A-team 2-1 with goals from Player of the Match Livvy Buchanan and Lottie Tasker.
The U13 Boys played Jack Hunt Boys with a 0-0 draw, while the Girls' A-teams also played Jack Hunt Boys,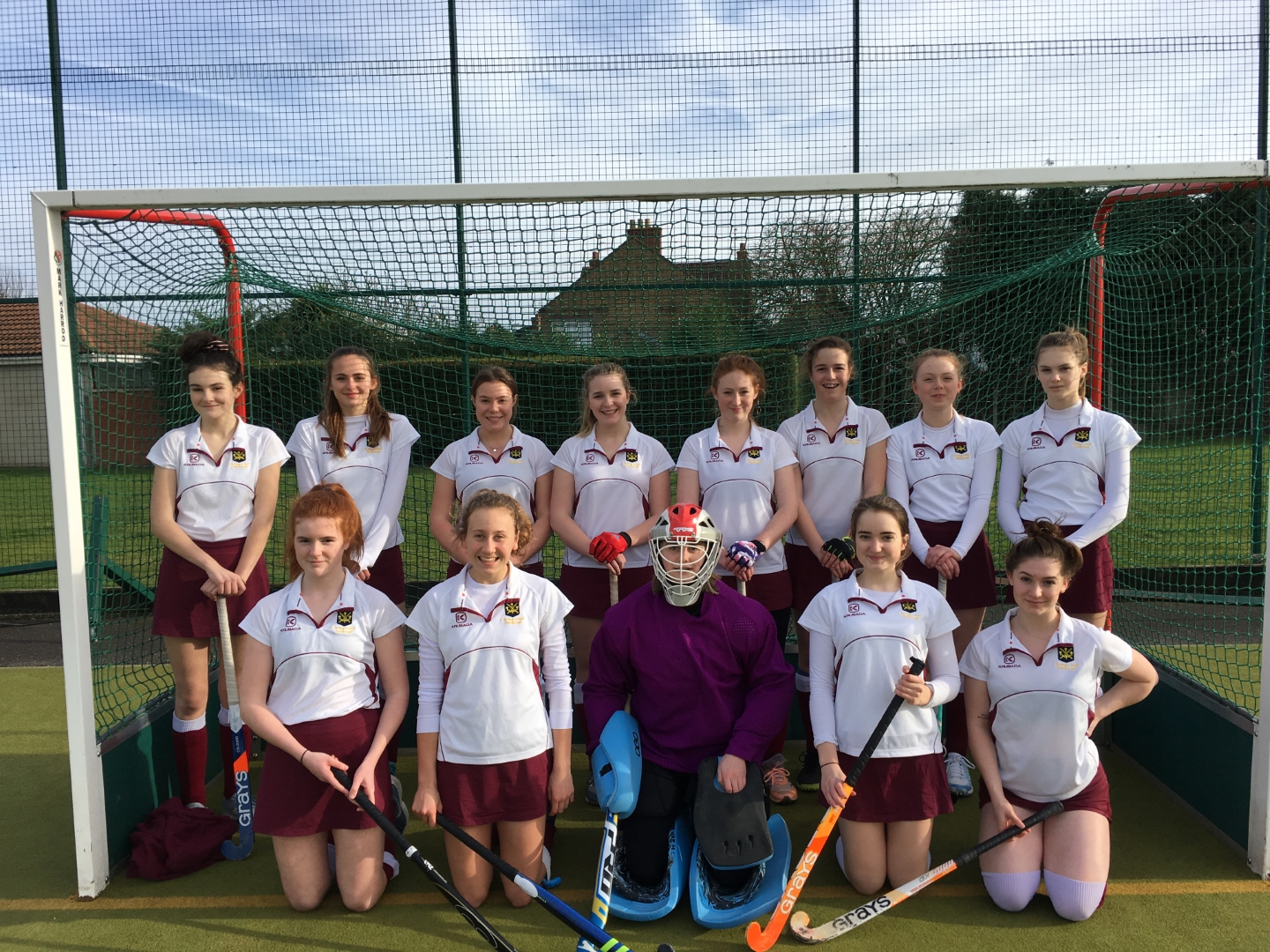 winning 2-0. The goals were scored by Alice Bennett and Eve Douglas, with the Player of the Match Josie Criddle.
On Wednesday a King's School team comprising players from Years 9-13 played Hills Road Sixth Form 2nd team, wininng 8-0. The goals were scored by Annie Howells, Tess Hoyland, Katie Tasker and Anna Jackson. The Player of the Match was Tess Hoyland. We have now been asked to play their 1st team, which will hopefully happen in March.
Indoor Cricket
Our U16 Cricket team took on The Peterborough School in their final group match on Monday. King's bowled first, with Harry Pinguenet taking a great catch from the first ball of the innings. Things didn't get any better from there on for our opponents thanks to some tight King's bowling, taking 7 wickets for only 33 runs. With the bat, King's continued to dominate with four players making 15 or more runs and retiring, including some big sixes from Dan Wortley. King's eventually made 109 for 5 and finished as clear winners in a dominant display.
Rugby
Our 1st XV were back in action this week in the league against Saffron Walden County High School, with King's missing several first team regulars. We made a bright start to the match and Isaac Rowles got us on the score board converting a nice penalty after some forward pressure. King's followed this up with a great try scored by Tom Ward, who finished off a strong catch and drive at a line out. This seemed to spur the opposition into life and they hit back with a converted try of their own. Neither team was able to take control of the remainder of the first half until Saffron Walden crossed over for another try late on to take a 14-8 half time lead. King's looked sluggish in the second half and struggled to link any phases of play; Josh Hilton summed up the second half during a break in play - 'We're just having a bad day at the office!'. Saffron Walden scored two more unanswered tries to finish comfortable winners, 24-8. Man of the Match was Tom Ward.
Handball
Both the Year 9 Boys and Girls teams contested the finals of the Peterborough Schools Handball tournament this week, with both teams playing against Year 10 teams from Hampton College.
The Girls' team started slowly and struggled to find their usual rhythm and organisation, letting the opposition score a couple of weak goals. This was followed by a dominant display by the King's team, defending with energy and organisation, and restricting Hampton to a few lucky shots. Emma Harriman then got King's on the scoreboard, but we really struggled to finish off a string of well created chances and eventually lost 6-1. Player of the Match was Carys Attwell.
The Boys' game was a much more physical affair and King's dominated the first half, defending well and creating chances to take a 1-0 half time lead thanks to a great Eddie Brennan goal. Hampton were far superior in front of goal in the second period and seemed to learn how to play the game having watch King's in the first half. Hampton scored 5 goals to win the game, although the score line didn't reflect the performance. Man of the Match was David Ochular.