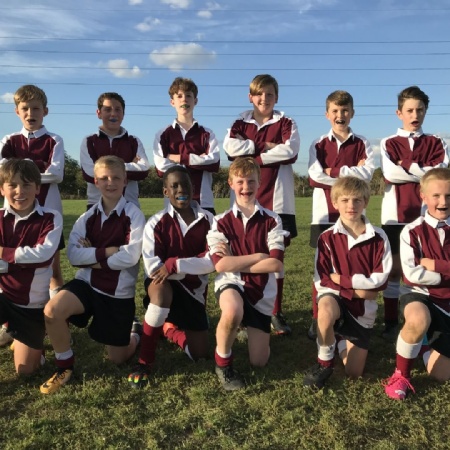 Many matches, mixed results...
Year 7 Rugby vs Hampton College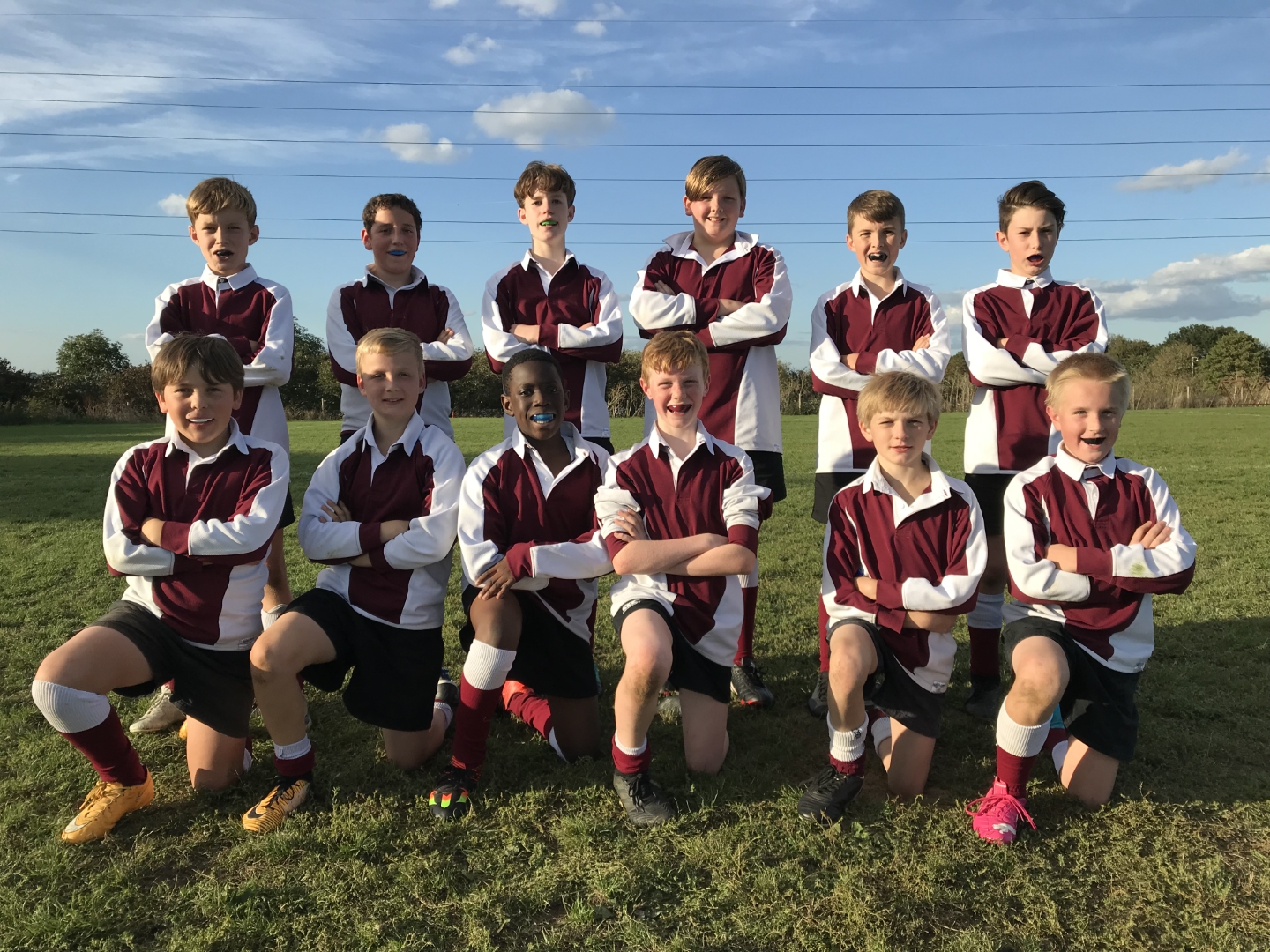 The Year 7 team (pictured) played their first ever rugby match on Monday against a strong Hampton team, which included several club players. It was a steep learning curve for our boys who only learnt to tackle that afternoon. They eventually lost 4-1 with our only try coming from Ollie Baldaro, who was also Man of the Match.

Year 7 Rugby vs Hampton Gardens School

After the defeat in their first match, King's were determined to show their improvement in the second game and we were tasked with winning as many rucks as possible. The tries soon started to flow with Tom Oldaker, Ollie Baldaro and Daniel White all scoring and Reuben Hutchinson and Harry Pinguenet both scoring twice to make the final score 7-4 to King's.

1st XV Rugby vs Spalding Grammar School

The 1st XV returned to action in the cup this week, but with several regular players missing through injury and DofE commitments, expectations were not high. The first half started well, but some interesting refereeing decisions affected the flow of the game and Spalding managed to cross over for a try. King's pressure led to a penalty kicked by Isaac Rowles to make the score 5-3. Spalding then stretched their lead by running in two unanswered, converted tries to take them to a 19-3 lead. Sam Lomas scored a crucial try just before half time with a bulldozing run from 5 metres to bring King's back to 19-10 at the midway break. A rousing team talk and some simple instructions and the boys went into the second half full of confidence. Jack Tyers moved to centre and led the defensive line, Isaac Rowles kicked intelligently and Josh Hilton was simply outstanding running in two tries showing real power and determination. A successful conversion and another penalty from Isaac was enough to see King's finish 25-19 winners, a massive 22-point turnaround and they march on to the 3rd round of the National Cup.

Year 8 Rugby vs Hampton College

In their first game of the season, King's battled hard with tries from Fabian Wyer-Roberts and Dakori Lilly-West, but narrowly lost 3-2 to a confident Hampton team.

Year 8 Rugby vs Thomas Deacon Academy

A rampant performance in their second game led to an easy win over TDA. Captain Joe Beasley led by example with two tries, whilst the aforementioned Dakori Lilly-West also helped himself to a couple of scores, thanks to some great footwork. There were also scores for Frank Rodger and Chris Purnell to make the end result 6-1 to King's.