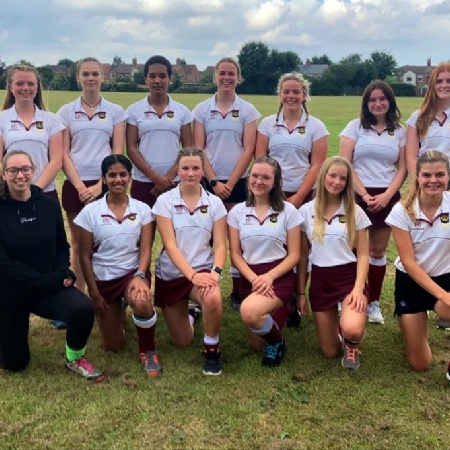 Hockey and Football this week
Hockey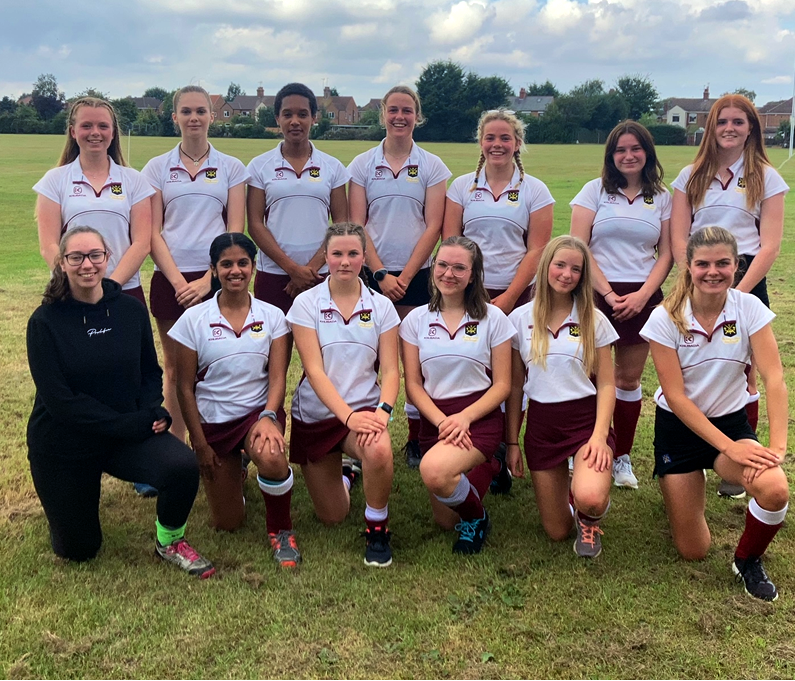 The Senior Girls (pictured left) were involved in the U18 County Final this week, which was very close indeed with the top three positions being decided on goal difference with King's finishing 3rd overall.
They played Hills Road Sixth Form College and won 8–1, with goals from Poppy Lyons (4), Charlotte Bennet (2) and Mia Permarker (2). Player of the Match was Carys Attwell.
The U13 Girls team had its first fixture as we could not take part in any last year, playing Bourne Academy and winning 9–0 with some excellent play all round and goals scored by a number of the students.
On the same day the U14 and U15 Girls also played Bourne Academy, the teams winning 4–0 and 3–0 respectively.
The U14 team took part in the County Final against Wisbech Grammar School, but found this very hard and found themselves defending for a large part of the game with Wisbech winning the match.
They will still be invited to the East round on 4 November.
The Year 7 and 8 teams had the opportunity to attend some external coaching run by H4U during October with 27 girls. This was great preparation for the Year 7s as they took part in the first games of the District Tournament a few days later and performed very well.
Overall King's won, but both teams played some good hockey and will develop their game play over the next half-term. Player of the Match was Ruby Duncan.
Football
Year 7 v Jack Hunt School - lost 0-3. Man of the Match: Thomas Camelford

Year 9 v Jack Hunt School - won 14-0, with goals from Freddie Muir (5), Rhys Thomas (4), Charlie Garrod (2), and Michael Adusei, Abdur Rehman & George Williams (1 each). Man of the Match: George Williams

U15 Girls v Hampton Gardens School - won 3-1. The goals came from Polly Anderson, Alicia Payne and Georgia Anderson. Player of the Match: Alicia Payne