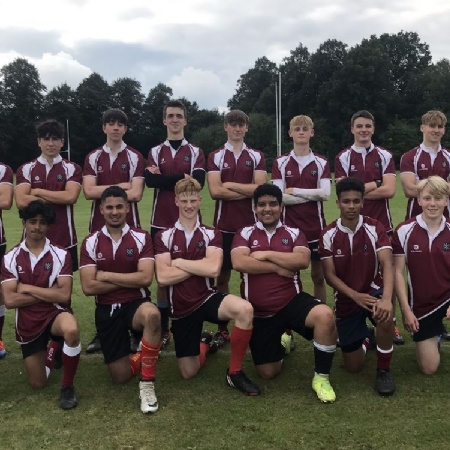 Sport is back! Rugby results incoming...
This week saw the return to competitive rugby fixtures for the first time in over a year. With rather limited preparation the 1st XV travelled to Spalding to take on the Grammar School in a National Cup game.
A poor start saw King's concede an early try, but the team pulled themselves together and dominated much of the next 20 minutes of the game, which eventually led to a great try scored by Duncan Hoyland and converted by team captain Felix Bowling. Unfortunately, we then took our foot off the gas and allowed Spalding to retake the lead with a soft try, to leave the half-time score 7-10.
King's continued to dominate the territory in the second half thanks to a strong scrum and dynamic back play, but this wasn't enough to stop the rather large Spalding forwards who bundled over for yet another try, which looked like a knock on, but was awarded by the ref! Not to be disheartened, King's again came back at their opponents, with Duncan again breaking through the line, eventually offloading the ball to Royce Raj to finish off. With the game evenly poised, Spalding scored again to take the final honours 17-20. Man of the Match was Duncan Hoyland.