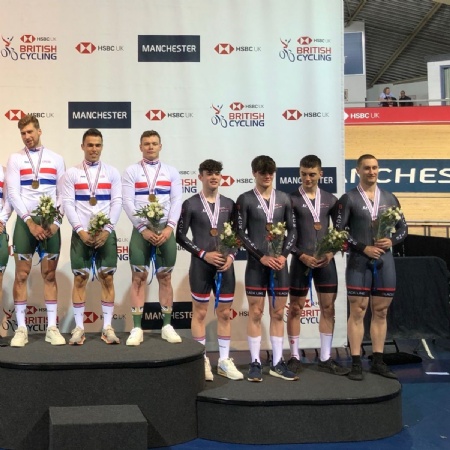 Edward Lowe wins bronze at National Championships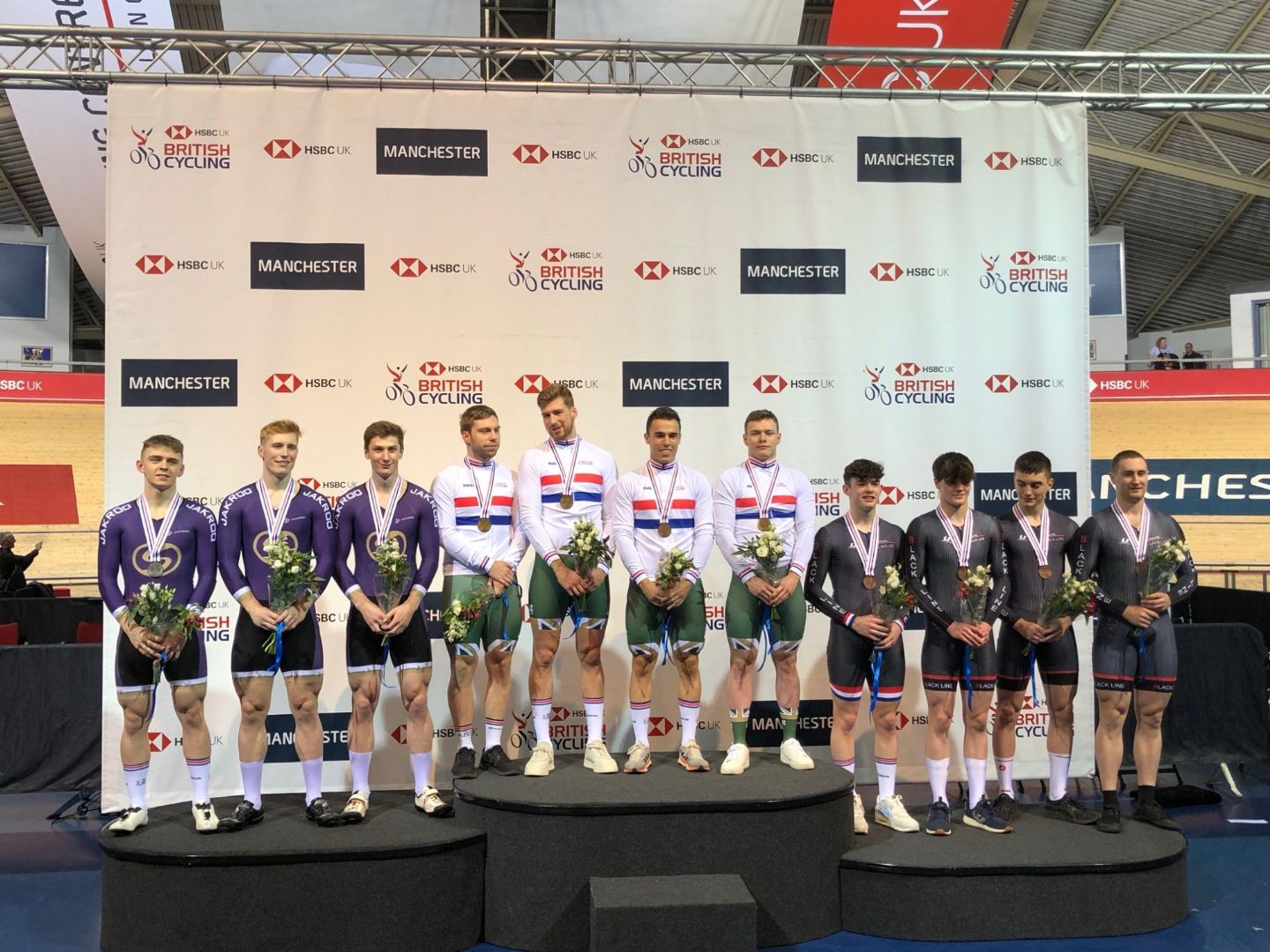 Edward Lowe (OP19) was in action recently at the HSBC Track Cycling National Championships in Manchester, as part of Team Black Line. The 16- and 17-year-olds came third against two teams of British Olympians, including former gold medallists Jason Kenny and Philip Hindes.
Edward's team sprint opening lap of 18.13s set the tone for Black Line's overall time of 46.1s to achieve their third place medal. Edward is pictured fourth from right.