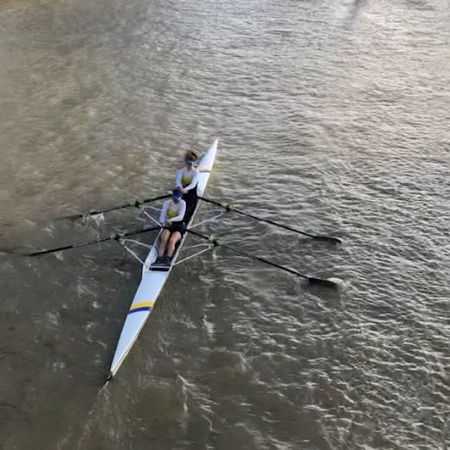 The action resumes for the new year
Rowing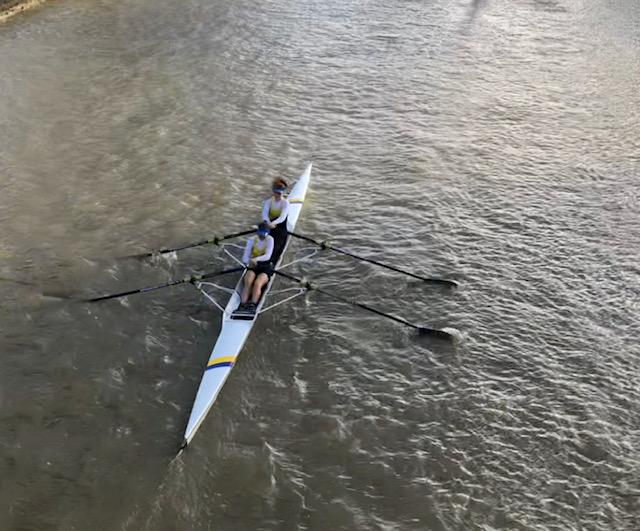 Lydia Hilton and Grace Niklasson won the Women's J15 Double Scull at the Bedford Head. Grace went on to win the Women's J15 Single Scull with Lydia coming in joint 2nd.
Milly Hilton (rowing at Stroke) and the Peterborough Coxed Open 8 won at Northampton Head. The crew won their category and also picked up the trophy for Fastest Women's 8 on the river. Another great achievement from the King's Girls in the crew.
Year 7 Basketball
At the play-off finals, our first match was against Hampton Gardens School, which was a comfortable 16-2 win with Dylan Criddle leading the scoring.
The final was a very tough game against Ken Stimpson Community School, which we eventually lost 12-4. Most Valuable Player was Dylan Criddle.

Indoor Rowing
A strong team of rowers travelled to Hampton College for the second event of the season, looking to defend their title from last season. There were lots of great individual performances particularly from Hugh Ludford who finished third overall and Tolu Olatunji who was first with a score of 103.7%, over 8% in front of second place. The overall scoring meant that our team picked up 12 points on the night to take a commanding lead at the top of the table.

Sixth Form Boys' 7-a-side Football v Nene Park Academy
King's won 7-6, with goals from Tom Ward (2), Laurence Wood, Christopher Seery, Sandi Possiwe, Edward Coles, and Joe Burborough. Man of the Match was Tom Ward.

Sixth Form Girls' 7-a-side Football v Nene Park Academy
Unfortunately our girls lost 3-1, but our goal was scored by Destiny Makanjuola. Maisie Buckle was Player of the Match.
U13 Indoor Cricket v Thomas Deacon Academy
Lost 83-46
Best bowlers were Adi Pillai, who took two wickets in the last over, and George Buckle, who claimed a great catch and also bowled. George was also the highest scoring batsman.

U15 Indoor Cricket v Arthur Mellows Village College
Lost 87-71
The best bowler was James Garfield, who picked up a couple of wickets. Duncan Hoyland high scored with the bat, making it to 16 not out.