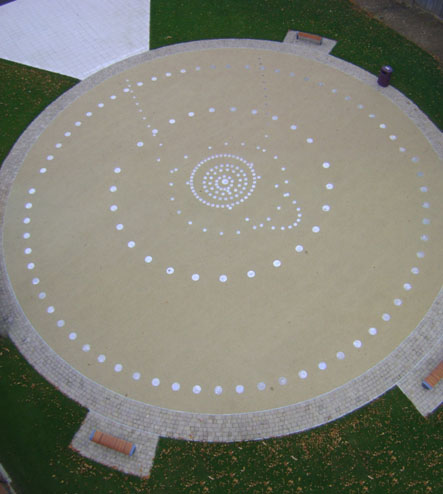 As part of Project Faraday, The King's (The Cathedral) School has built an exact replica of the celebrated Human Orrery based at Armagh Observatory in Northern Ireland. The Orrery allows students to model the motion of the planets and to discover the laws that Isaac Newton and Johannes Kepler used to describe their motion. The King's (The Cathedral) School is proud to be the only school to have such an accurate Orrery and is pleased that such a resource is open to all schools in the Peterborough area and beyond.
The Orrery can be used by students from Year 1 to University degree level, with information that would be relevant to all stored on each of the discs.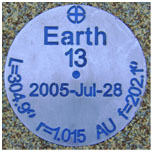 It is available for use by all schools. To find out more or make a booking contact John Kinchin at kinchin.j@kings.peterborough.sch.uk
Thanks to Pam and Nigel at Harmony Roofing for facilitating the aerial photograph of our Orrery.