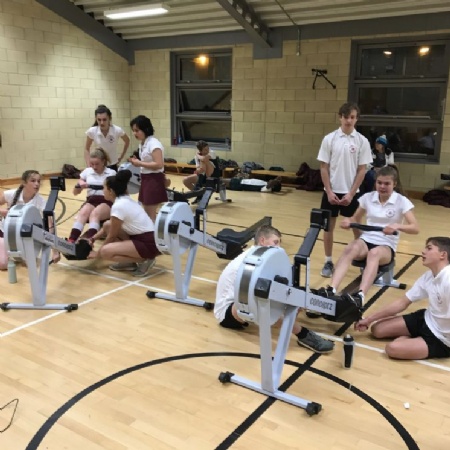 The opposition's been keeping us busy again...
Indoor Rowing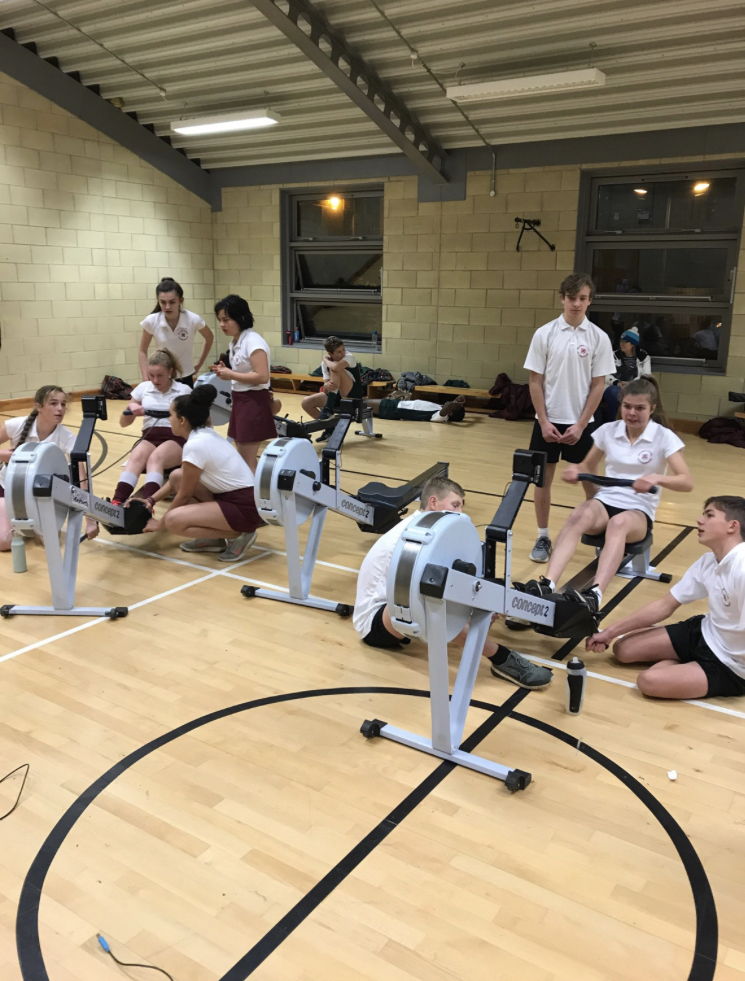 In the first Indoor Rowing event of the season, King's finished in second place behind The Peterborough School with some great individual performances. Lauren Attwell eventually finished second overall and Hugh Ludford third.
Fencing
Our Fencing teams were in action this week, with our Year 7 team losing their opening match against Prince William School, but then bouncing back with a great victory against Stamford School. Our senior team eventually won their only match in a very close game against Bourne Grammar School, with the score finishing 45-44.
Basketball
The Year 9 Basketball team played in the league playoff finals this week, having progressed through the group stages. They played three matches losing to Ormiston Bushfield Academy and drawing with both and Sir Harry Smith School and Stanground Academy, eventually finishing third overall. Man of the Match was Roco Dhadra.
Rugby
The Year 10 Rugby team played Hampton College in a friendly to finish off their season. It was a very competitive match which King's eventually won 19-5 with tries from Toby Charlton, Felix Anderson and Ollie Jones, with Felix also slotting two conversations. Man of the Match was Felix Anderson.
Cross Country
On Friday 30 November, we took a strong cross country team to the Peterborough Schools event at Ferry Meadows. Every pupil performed brilliantly and put in a great effort with a number of students gaining a medal and a significant number gaining a place in the Peterborough team for the County School Competition.
The Minor Girls team finished second with Ruby Blakeley winning overall.
The Minor Boys team finished second with Harry Pinguenet finishing third.
The Junior Girls team won with Millie Pinguenet finishing third.
The Junior Boys team also won overall.
The Inter Girls A team won, with the B team coming in third. Katie Tasker gained a medal for third overall.
The Inter Boys team won with Owen Wilkinson also winning overall.
The Senior Girls team won with Katie Wright coming in third.
The Senior Boys team came second.
Table Tennis
At the Peterborough Schools Table Tennis championships on Monday, the U13 Singles competition finished in an all King's final with Oliver Muir eventually beating Owen Walters to take the title. In the U16 Singles, Alistair Clarke finished as runner up after losing in the final to a player ranked 25th in the country. Overall, King's picked up the trophy for Best School for the second successive year.