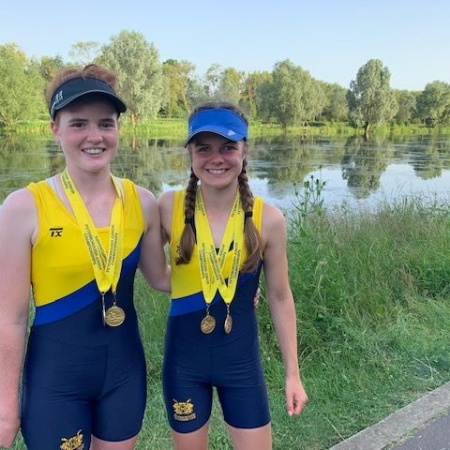 King's debuts in Triathlon and our girls dominate in the Rowing
Rowing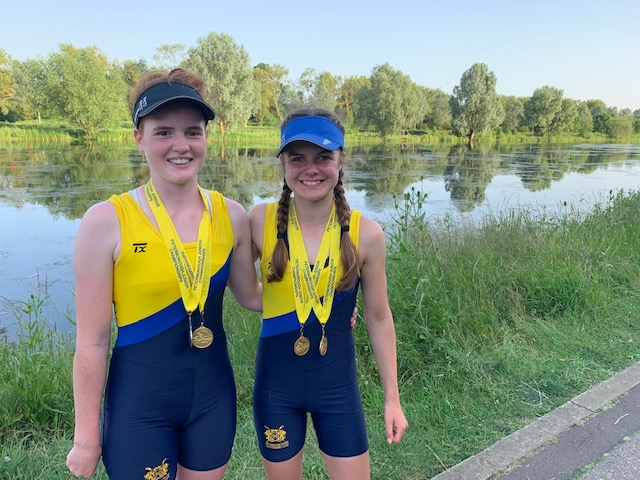 Lydia Hilton and Grace Niklasson were yet again victorious in the Junior U14s' National Regatta at St Ives last weekend, beating clubs and schools such as Oxford, Cambridge, Kingston-Upon Thames, Norwich, Stowe School, The Bedford School, Molesey (Thames) RC, Lea Bridge (London) RC, Wimbledon, Lincoln and Ipswich after winning every race in the doubles heats and the final by 4 boat lengths to take the Gold medal.
The two girls then went on the 1,000m single sculls, with both girls again winning their various heats to reach the final. They were three and half boat lengths ahead of the rest of the finalists, with Lydia just in the lead until the last 40 metres when she hit a large clump of weed - Grace went on to win in what was a fantastic race for both evenly matched girls. Neither of them could get out of their boats after the finish, they'd put in so much effort. A Gold and Silver for the Girls' in the singles too; in all, it was a fantastic regatta for both girls and for Peterborough Rowing Club in the 32-degree heat.
Triathlon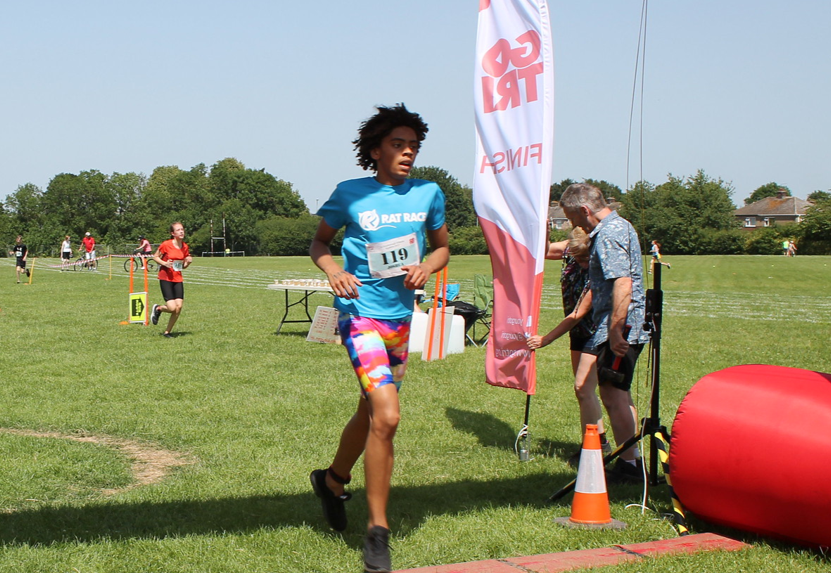 Seventeen pupils, from Years 3 to 10, represented the School in the first ever Triathlon Championships at the weekend. This was the biggest team from any school in the Peterborough area, with over 120 pupils competing in total.
For many, this was their first experience of a competitive triathlon, having to negotiate a swim in the pool, dashing outside for a transition onto the bike to cycle around the field, then swapping the bike for a quick cross country run, all in the fastest time possible in near 30-degree heat!
Four of our pupils managed to finish in the top three in their event, they were:
| | | |
| --- | --- | --- |
| Rosie Bell | 2nd | 11-12yrs (F) |
| Josh Martin (pictured) | 2nd | 13-14yrs (M) |
| Irini Mouzoures | 3rd | 15-16yrs (F) |
| Georgia Pluke | 1st | 15-16yrs (F) |