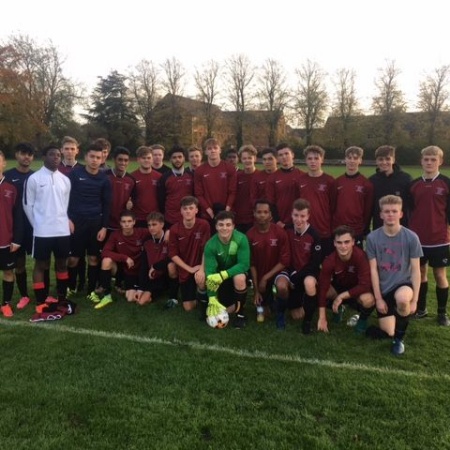 Football matches against Spalding Grammer School
This week saw Kings take 26 players to play 1st and 2nd team matches against Spalding Grammar School, the first time we have been able to field a second team. The first team won 7-1, the goalscorers were Will Mann (2), Jake Smith, Ben Lovejoy, Frankie Philpott, Daniel Bonser and an own goal.
The B team lost a closely fought game 1-0, the opposition manager stated that Kings deserved to win, and they would have had the Spalding goalkeeper not pulled off three outstanding saves. Man of the match was Edwin Flack.
The photo shows both teams together after the games.