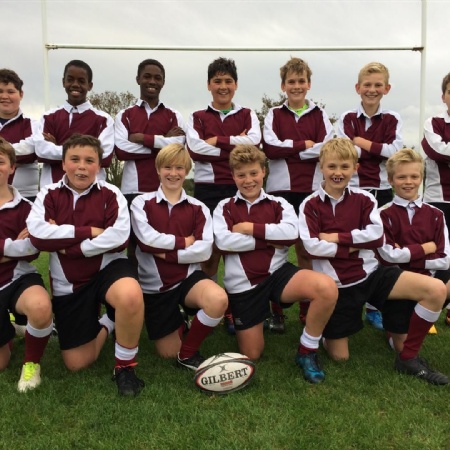 Years 7, 8 & 9 in action this week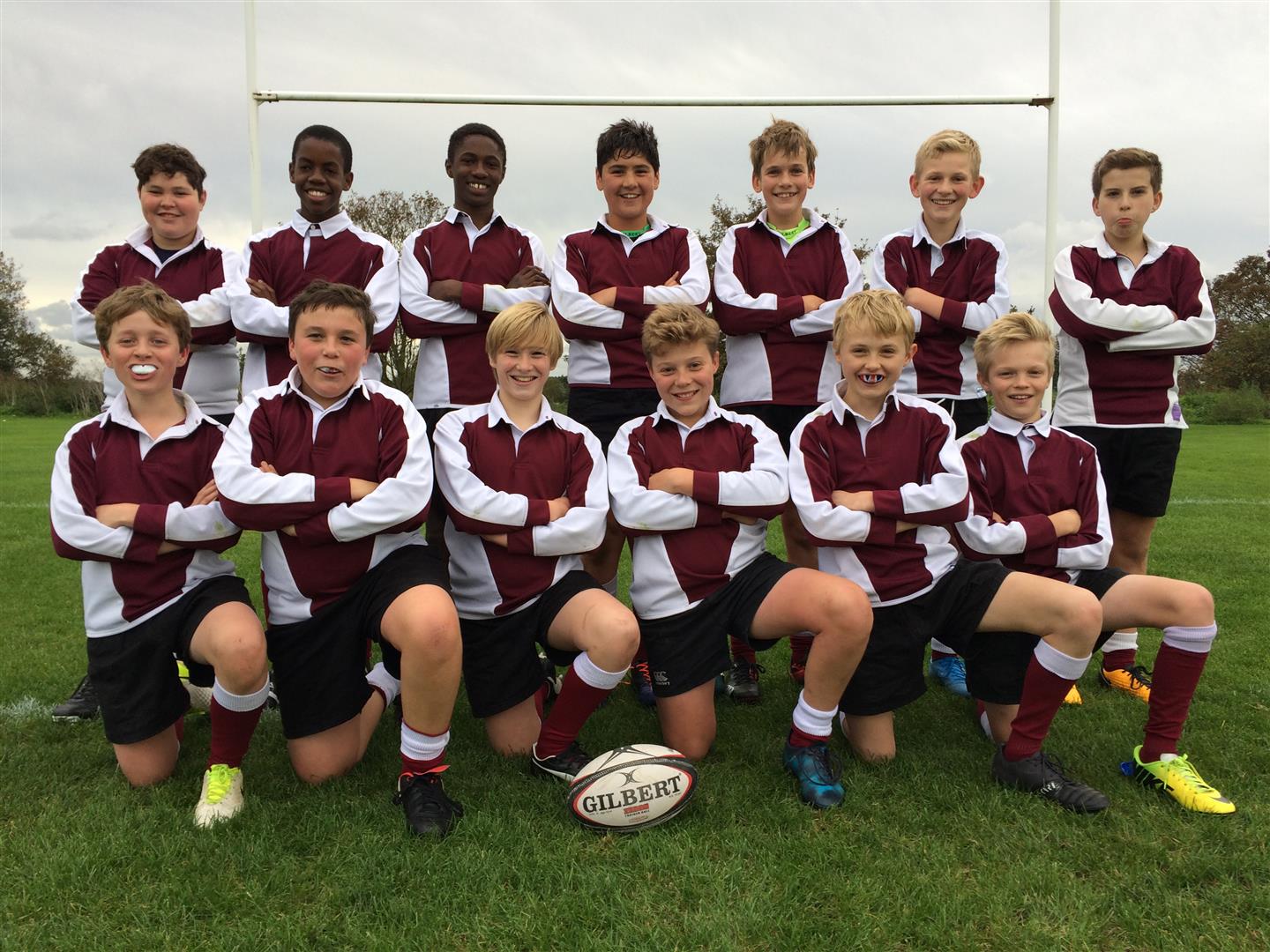 The Year 8 Rugby team (pictured right) played in the district tournament on Monday. They started with a solid performance against The Peterborough School winning 25-5 with debutant Nathaniel Bailey scoring a couple of tries. Next up they played St John Fisher School and won again 15-0, with a dominant performance from skipper Duncan Hoyland. Their final match was against a strong Hampton College team, but King's produced a dominant performance and were run away winners 25-0, with Eddy Brennan Man of the Match.

The Year 7 team, which included 4 new players, played another three matches in their district league this week, starting with a dominant display against Thomas Deacon Academy, winning 15-0. Unfortunately they couldn't continue their winning streak and followed this with agonising defeats against Hampton Gardens and Hampton College. Let's hope they can pull out a big performance in the playoff finals next week.

The Year 9 team played in their district tournament on Wednesday and played in a triangle with Hampton Gardens and The Peterborough School. First up were Hampton, who boasted a huge pack, but King's dominated from the start with Jebreel Younis scoring a comfortable runaway try. Some tough tackling followed and King's made several more tries with Kelvin Benjamin and Toby Charlton both touching down to make the final score 25-5. In their final match King's proved far too strong for The Peterborough School and were easy winners 30-0, led by captain Angus Bowling. They were our second team of the week to be crowned Peterborough champions.