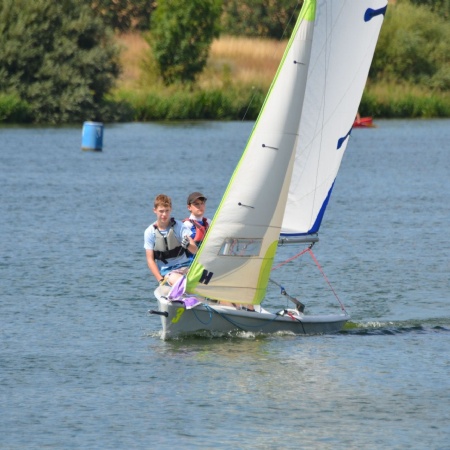 A very hot sailing weekend at Ferry Meadows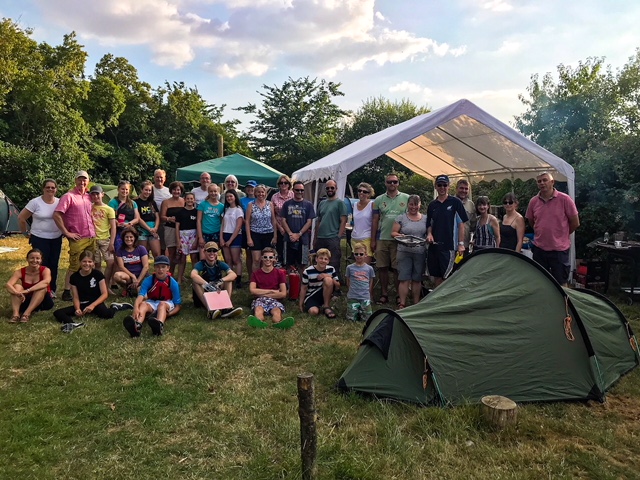 Forty-seven participants from sixteen different King's families have just returned from a wonderfully hot sailing weekend at Ferry Meadows.
Three dinghies were entered from King's into the 24-hour race to raise funds for the RNLI. Our Pico came 8th, our Feva came 7th and the Laser 6th. However, it wasn't really about winning but about keeping the boats sailing, which became even more challenging when the wind dropped overnight to almost nothing. In fact, at one point it took over an hour to complete one lap, and we even saw boats drifting backwards in the lake as the current was more powerful than the wind!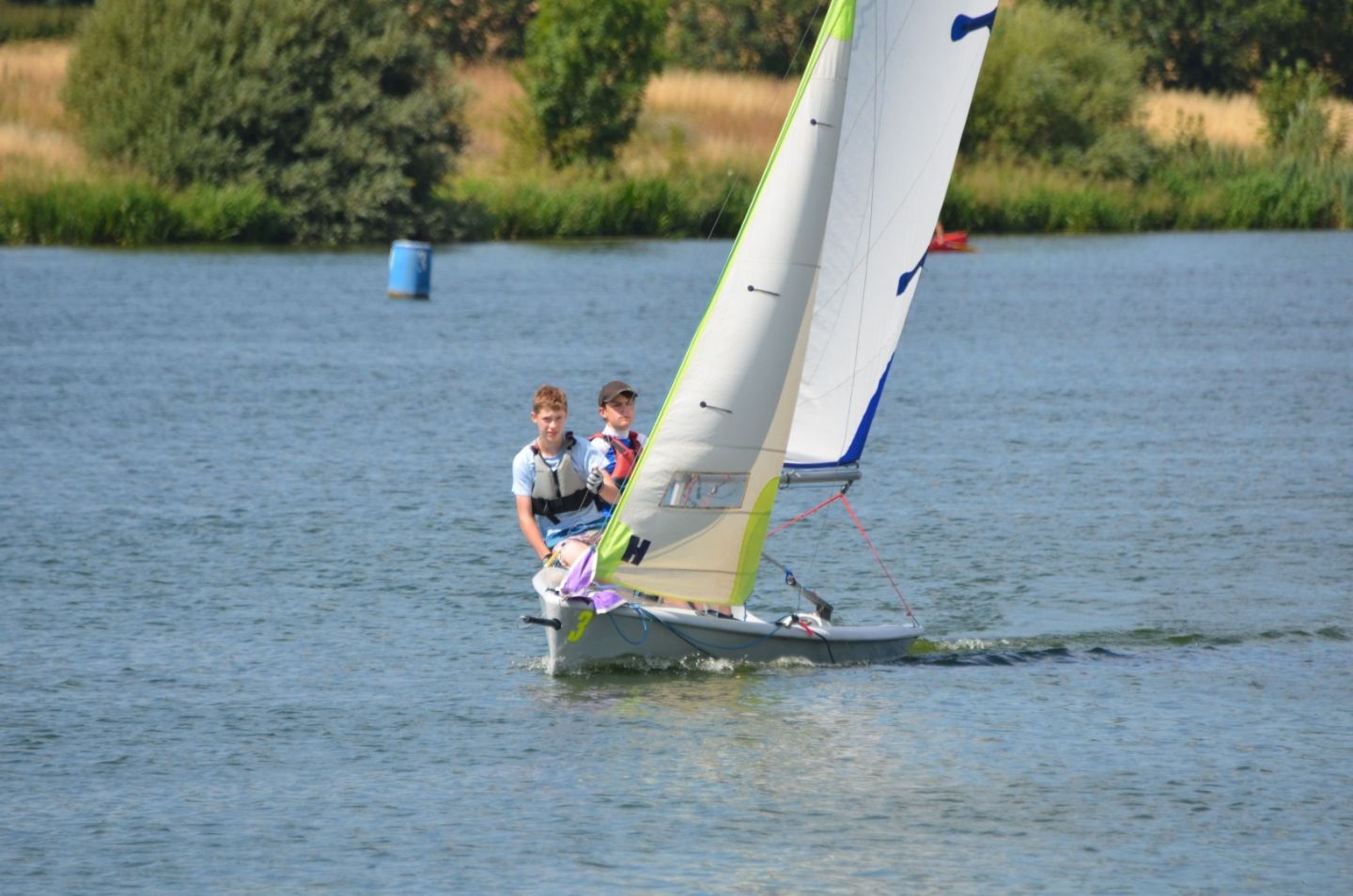 Getting up and sailing at night shows quite a passion for the sport and fantastic support for The King's School Sailing Team too. The family atmosphere at base camp was lovely; lots of new parents joining in and a huge BBQ on Saturday evening helped everyone to make new friends, young and old alike. We handed over £210 on the day to the RNLI, but there is more sponsorship money to collect and send in.