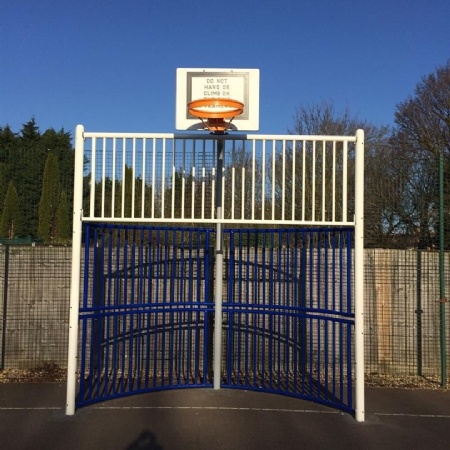 A round-up of this year's fundraising projects so far
A big thank you to the King's Friends and Old Petriburgians' Association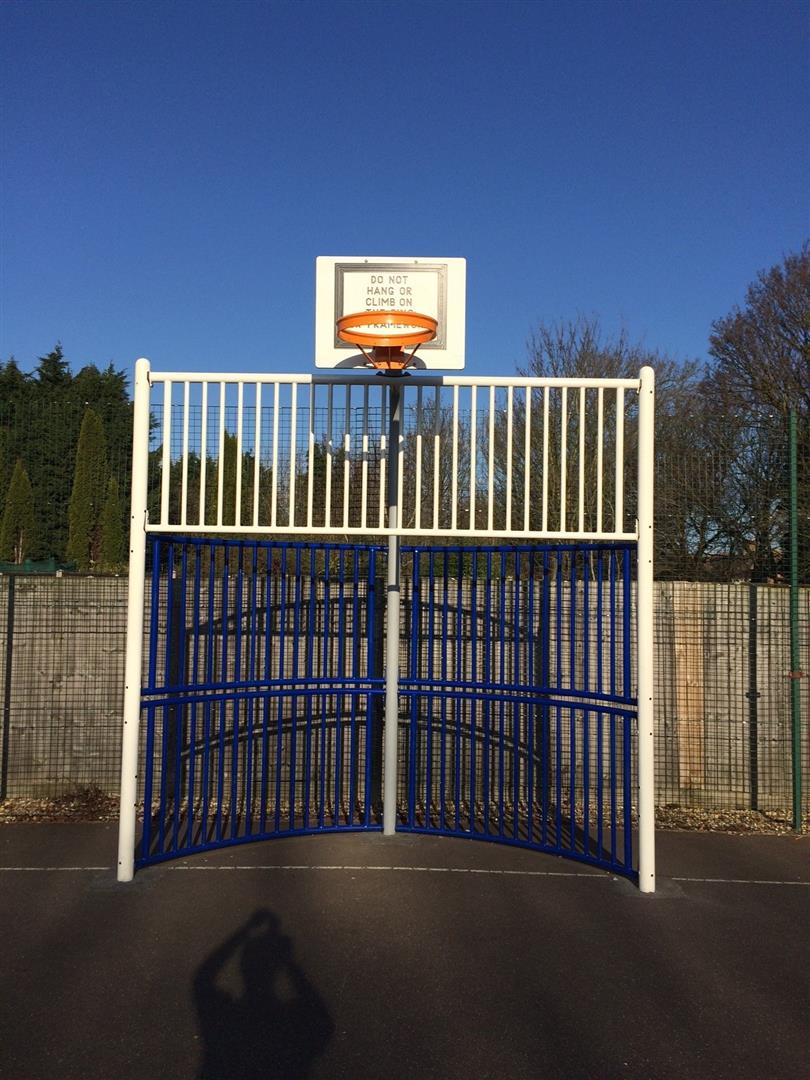 The two new goalposts that were successfully bid for by the School Council as part of the process to divest of the funds raised by the Whole School Walk in September 2016 have now been installed on the hard sports area at the rear of the School, which is affectionately known as "The Cage".
A big thank you to The King's Friends (formerly the PSA) and also the Old Petriburgians' Association without whose generous donation we would not have been able to complete the installation. As you can see these goal posts are for both basketball and football. We are sure these pieces of equipment will be enjoyed by students at the School during their break times for many years to come.
Wolfson Success
We are delighted to report that School was successful in its bid for £40,000 from the Wolfson Foundation to acquire funds to support the refurbishment of the Careers Library and areas on the first floor of the Library block. Bids for this fund can only be accessed by Schools deemed to be Outstanding by Ofsted. Staff from across the School were joined by members of the Fundraising Committee and worked together to submit the successful bid. The plan is to refurbish these areas and transform them during the summer break. We will be upgrading the technology available, installing a media centre and also providing access to enhanced research facilities for our Sixth Form students, supporting them in their preparations for life beyond the School.
Amazon Donation Boosts British Science Week (12 -19 March 2018)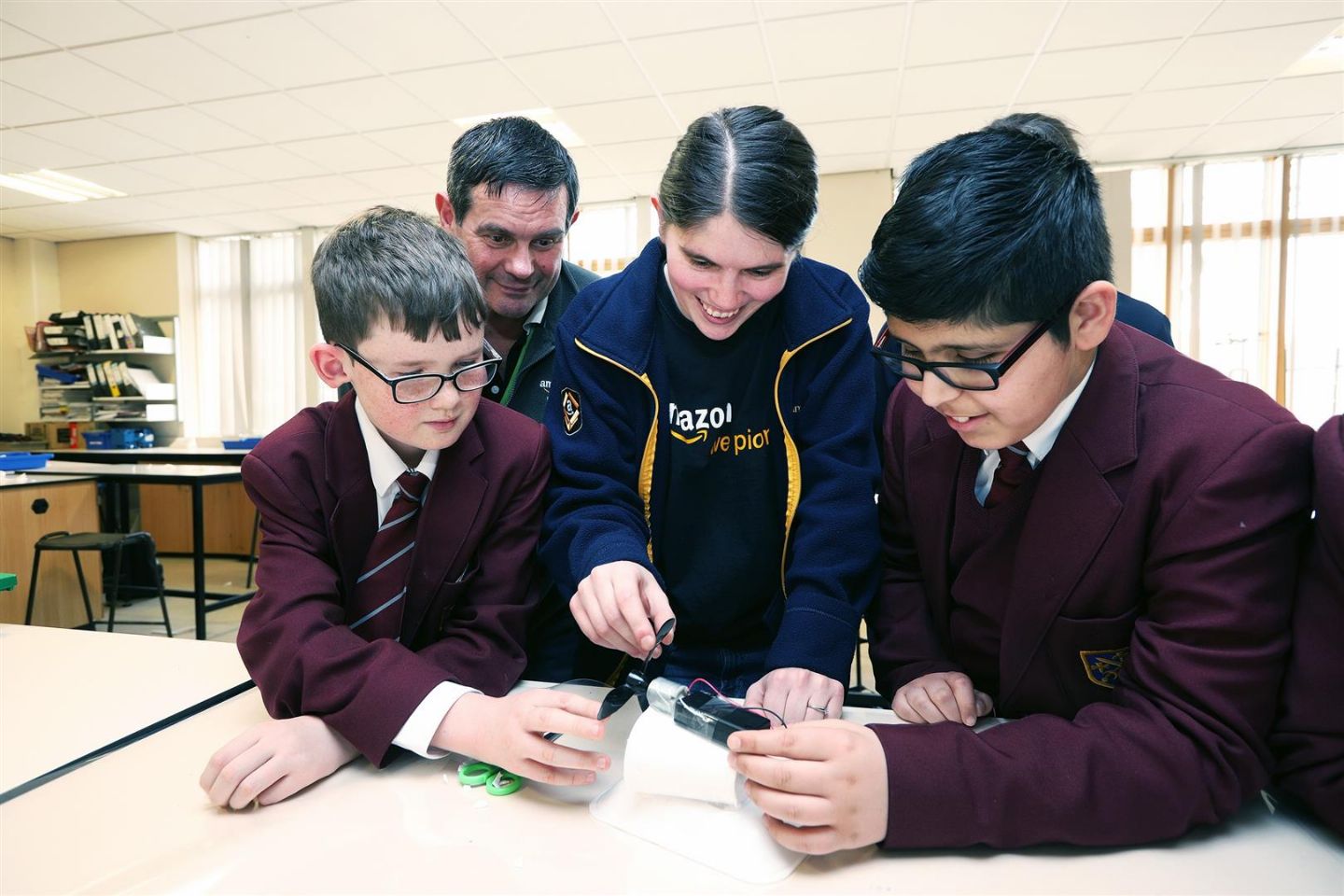 The Charity Committee from Amazon (Peterborough) came to School to see what initiatives were being undertaken to celebrate the event. The Committee took part in a lunchtime club where Year 7 students were building a hovercraft. Sarah Grundy, who is an ex student and now works at Amazon, had the pleasure of returning to her alma mater. She is pictured (left) with her father. Amazon donated £1,000 to the School, and the Science department plans to acquire a new gamma ray source with the donated funds.