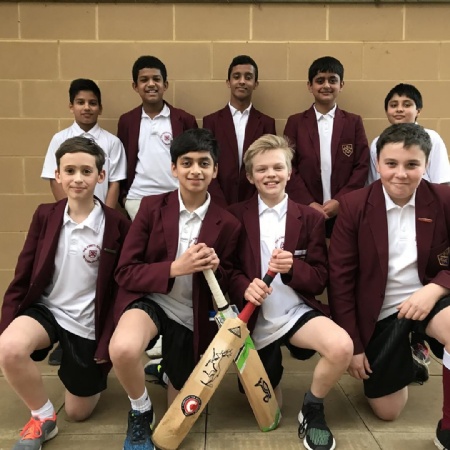 Quite a lot going on, despite the recent weather!
Netball
The Year 7 and 8 Netball teams have had an excellent week, playing and winning two games each.
On Monday, we travelled to The Peterborough School, where a close game was expected. The games didn't disappoint, with the Year 7 team coming from behind to win 7-4. Congratulations to Charlotte Watson who was named Player of the Game.
The Year 8 team led from the start, but still had to work hard for their 6-3 victory. Well done to Hannah Berkshire who was named Player of the Game.
On Wednesday, we went to Hampton College where we displayed great team work to take victory again, with the Year 7 team winning with a comfortable 17-0 and the Year 8 team winning with an equally comfortable 22-4. Congratulations to Eve Douglas for being named Player of the Game for Year 7 and to Anna Jackson, Emma Hardiman and Sascha Downer for being named joint Players of the Game for Year 8.
Basketball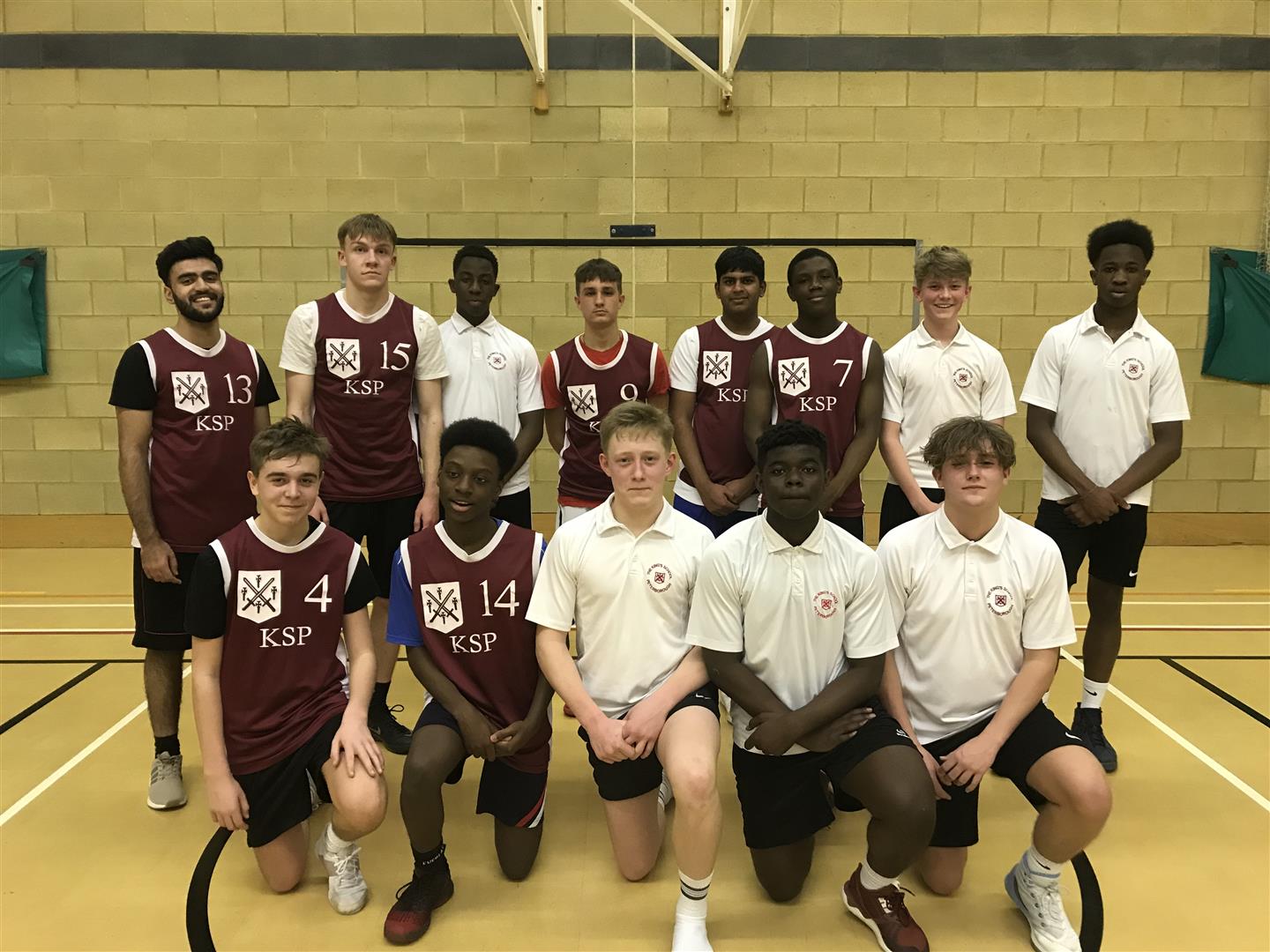 The Year 11 team took on the Sixth Form team this week in a friendly game. A close first quarter saw the Sixth Form team take an early lead, but Year 11 bounced back to bring the game within two points at half time. Both teams tired in the second half and the Sixth Form made the most of having a bigger bench, but Year 11 didn't let go of the game which set up a very tense finish. Eventually the Sixth Form were able to hold onto a slender lead and won 37-34. Man of the Match was Alex Chymbai.
Gymnastics
Two teams of Year 5 & 6 Gymnasts competed in the Peterborough Schools' competition this week. An excellent all round effort from all of our pupils saw our A team finish in 4th place overall. Individually Anon Chitimbria finished with a gold medal in the vault and Maelle Cavalac was a bronze medallist in the body management section.
Rugby
A rather understrength U14 Rugby team, due to illness and injury, faced a tough St Bebe's team in the final of the County Cup competition this week, hosted at Ely Rugby Club. Rather predictably the game didn't start well as we conceded an early try, but the boys didn't let their heads go down and gave a really good account of themselves. The final results was a convincing win for St. Bede's and runners up medals for our boys.
Indoor Cricket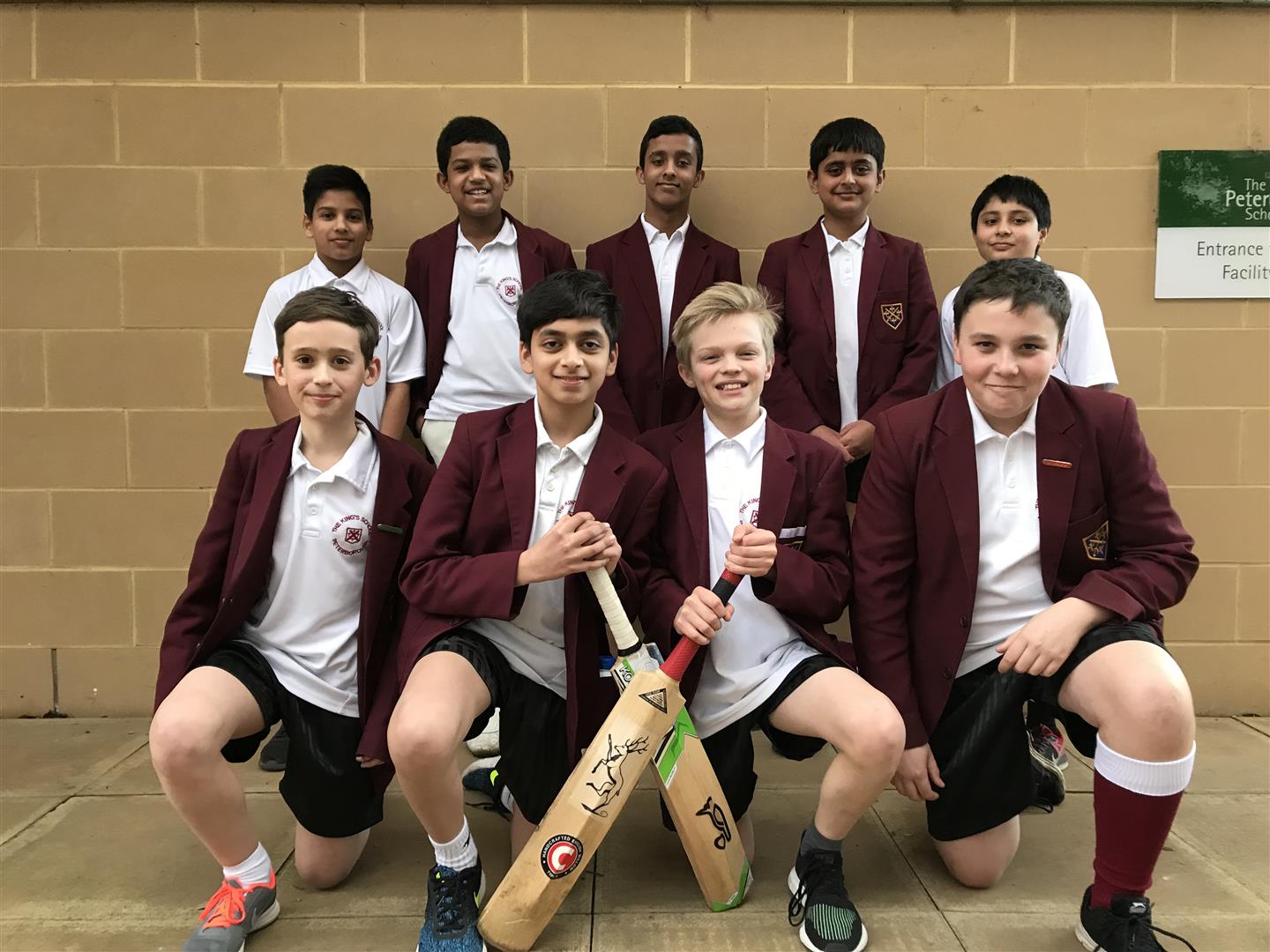 Our U13 Indoor Cricket team finished the indoor season with a very competitive match against The Peterborough School in the play-off final of the Peterborough Schools' League. Batting first, King's started slowly, with some very tight TPS bowling. Nevertheless, thanks to a solid all round batting display and a high score of 11 from Dastgir Abid, King's finished on 75 losing just 4 wickets. TPS started their innings very well and raced towards our target. With 2 overs to go, TPS had made 77 runs, but with three points awarded to bowling teams, Kings were narrowly ahead thanks to taking 6 wickets. The final wicket was taken by Man of the Match James Garfield to leave the scores at TPS 91, King's 95 - we were crowned champions. With our U15s winning a couple of weeks ago this makes it a clean sweep for our Indoor Cricket teams this season.​