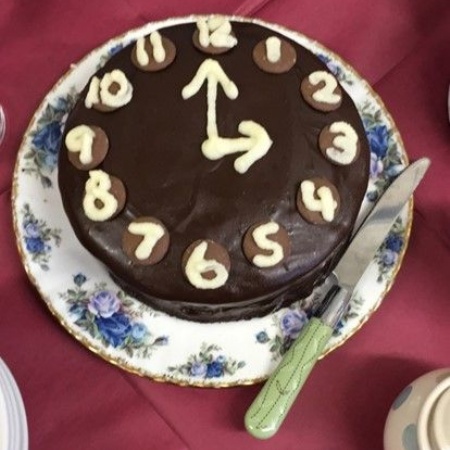 Ceremony to mark the restoration of the King's School Tower Clock on Friday 10 November 2017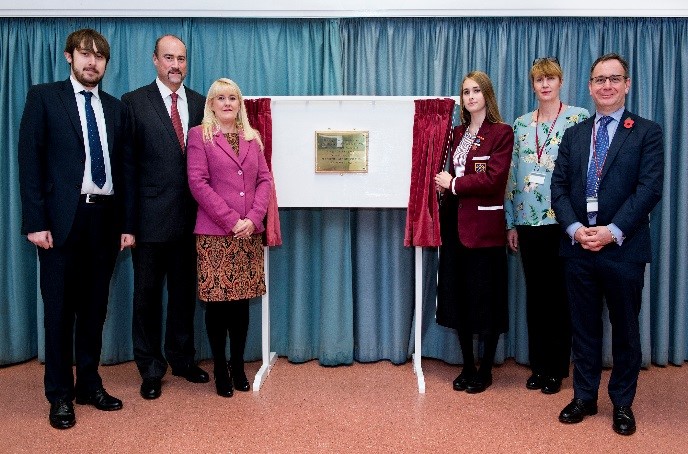 Sponsored by students and staff at the School, and with the support of friends, family, and members of the Schola Regia Lodge, Celina Worraker raised £4,866.25 from her maiden skydive in April 2017. As a consequence, over the summer break, the School tower clock was refurbished. I am pleased to report that we held a short dedication ceremony to mark the reinstatement of the School tower clock and its chimes on Friday 10 November.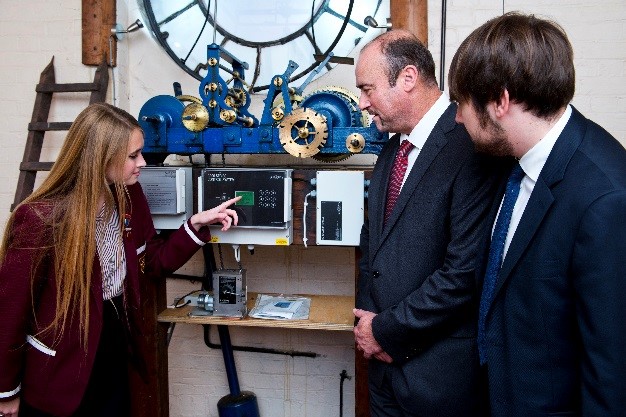 The dedication ceremony was led by Mr Darren Ayling, Headteacher, and Celina was joined by her parents Graham and Angela Worraker and also her older brother Ricky (an ex-pupil of King's who is now studying dentistry). A brass plaque marking the endeavour was unveiled, and the Worrakers also had the opportunity to climb the tower to look at the recently refurbished, and now fully functioning,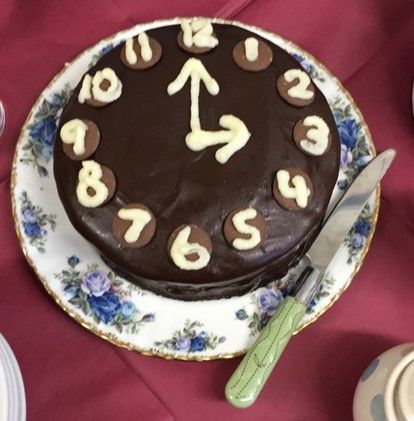 clock. The original mechanism remains in place, although the clock and its chimes are now controlled electronically. The clock chimes every day, on the hour between 8am and 9pm. After examining the clock, the Worrakers took afternoon tea with Mr Ayling.