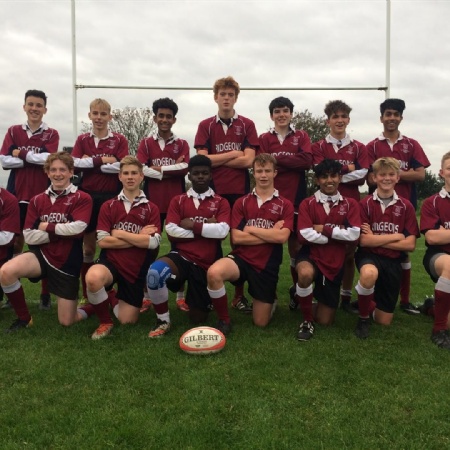 Football, Rugby, Hockey & Cross-Country Results
Football
The first XI had a good week of results to get their Peterborough Cup campaign back on track. Having lost their opening fixture to Arthur Mellows Village College 2-1, King's began the week with a comfortable 6-1 win over Thomas Deacon Academy on Tuesday; Jake Smith scored a hat trick, Will Mann scored 2 and Daniel Bonser scored the goal of the game with a very good header after a good move.
Then on Wednesday, King's played Nene Park Academy, who are one of the strongest teams in the competition. King's put in a superb all round team performance and deservedly won 3-1. King's led 1-0 at half time and despite dominating the game NPA equalised midway through the second half. However, King's showed great composure and continued to push forward, and were rewarded with a penalty that Will Mann converted, and Frankie Philpott added a well taken third goal to seal the win. Man of the Match was goalkeeper Elliot Baker-Dagless who was outstanding
Rugby
The Year 10 rugby team played in the district tournament on Monday. They easily defeated Hampton College 25-5, but unfortunately lost agonisingly in the final to an athletic Thomas Deacon Academy team, by one conversion, the final score 10-12. Man of the Match was Harry Charlton.
The Year 7 rugby team also played in the finals of their district competition this week, with their first match being a hard fought semi-final against Hampton Gardens, a team who we had already lost to twice this season. Thanks to some dogged defending by the whole team, the game was scoreless at full time and both sides played a period of golden try extra time to find the winner. This still wasn't enough to separate the teams and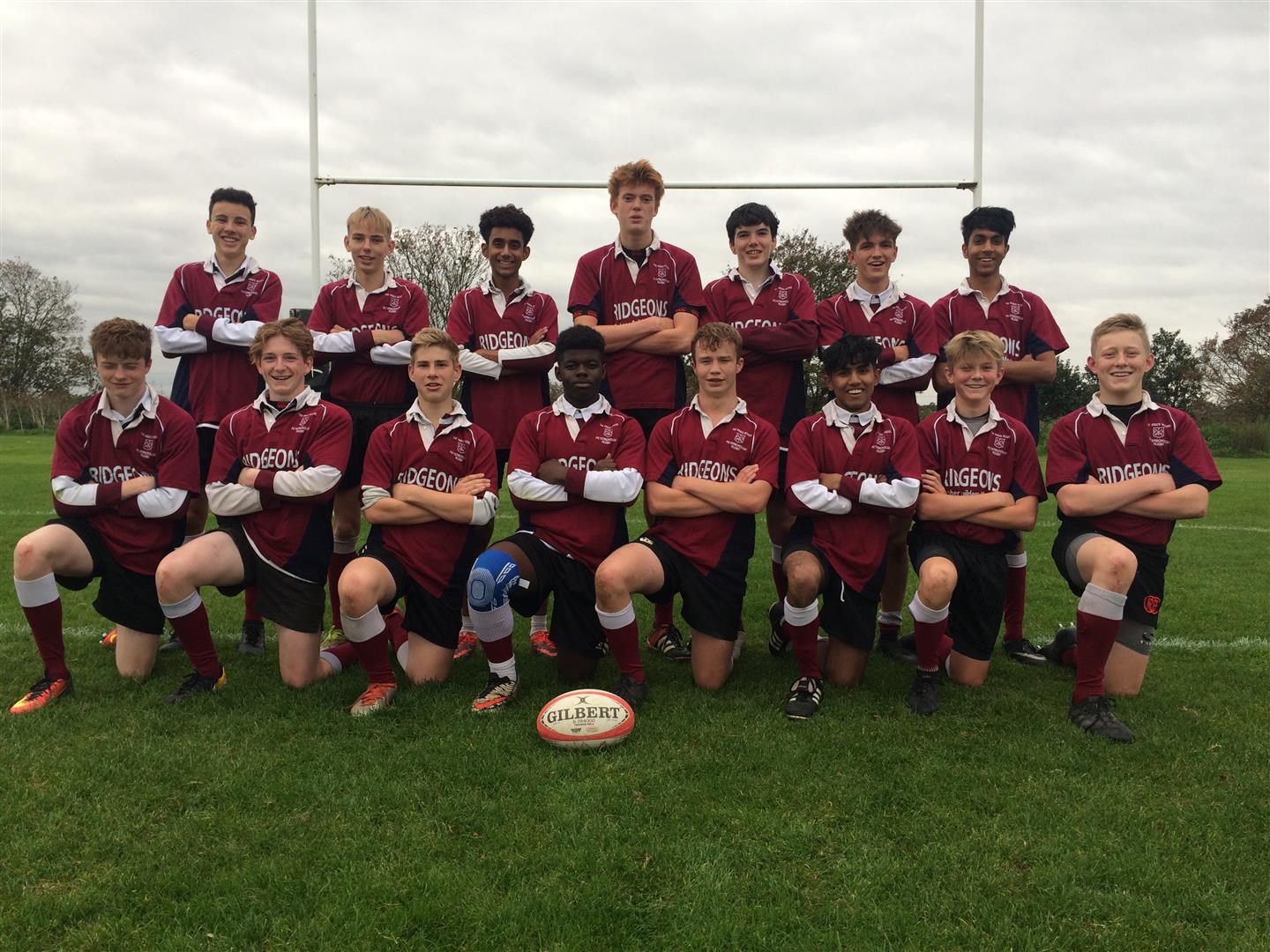 eventually the game was decided by a toss of a coin, which King's won! A rather tired team took to the field for the final against an equally strong Hampton College team. Despite having much of the play in the final, unfortunately this was a game too much for the boys and Hampton produced two runaway tries as King's lost 10-0, and finished as runners up.
Our Year 11 rugby team (pictured left) played Hampton College this week in the final of the district competition and were runaway winners, thanks to some great forward play from Joe Pickering, awesome defence from Tom Ward and great attacking play from Ali Kanji, Lawrence Wood and Daniel Bawa.
Hockey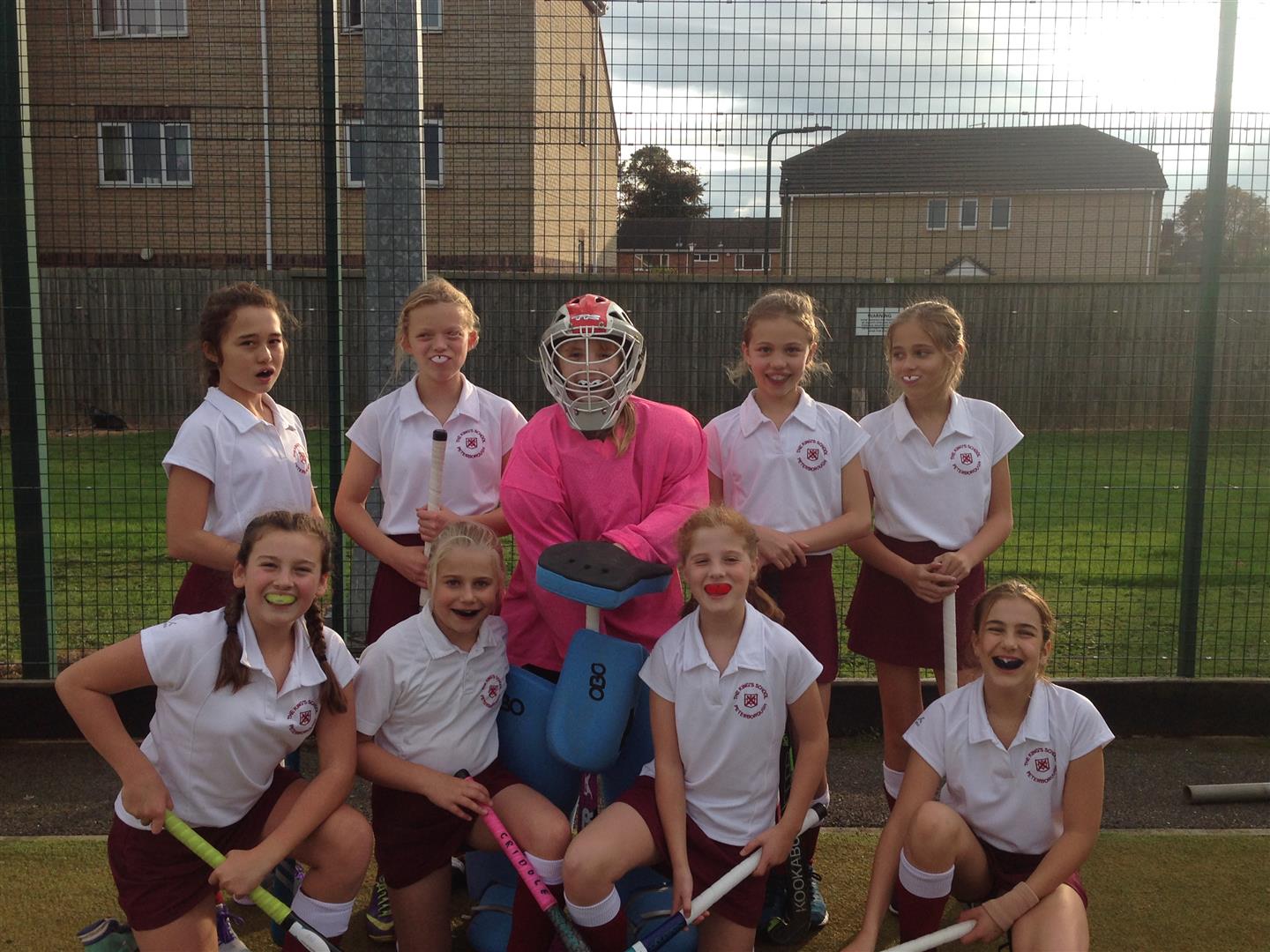 The Year 7 team had their first hockey matches on Monday 9 October against teams from Thomas Deacon Academy and Voyager Academy. It was very much a learning curve, covering some of the rules and set plays we had not yet covered in lesson.
The A team (pictured left) won all their matches without conceding a goal and the B team drew three matches and lost one. Well done to all that took part.
The U13 Girls' team played Bourne Grammar; the A team won 2-0 (goals by Anna Jackson), while the B team drew 0-0 and the C team won 1-0. Well done to Emma Hardiman and Libby Hughes who stepped in to play Goal Keepers for the first time and played very well.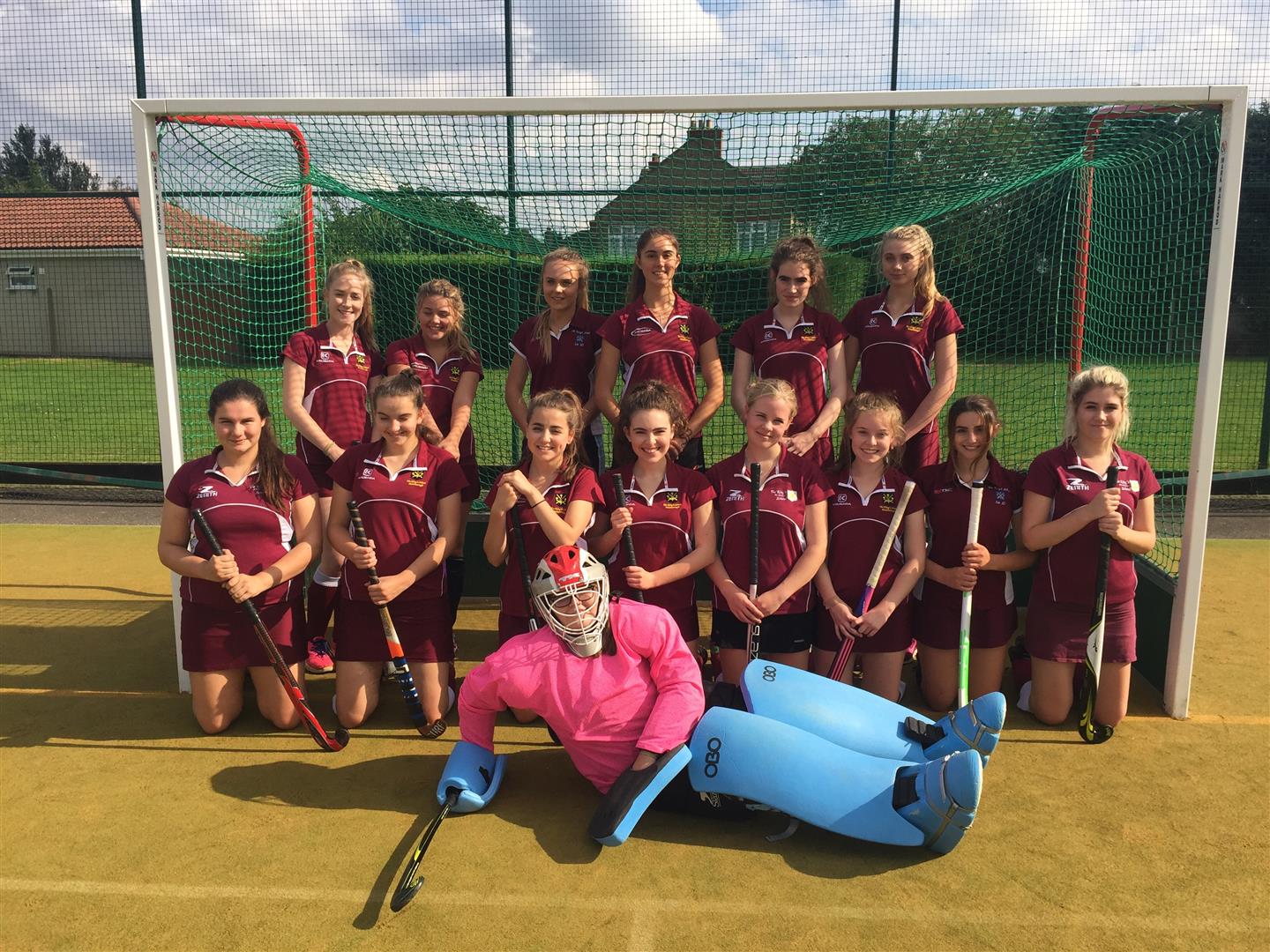 The Senior Girls (right) went to the County Tournament, a very tough competition and the only state school from Cambridgeshire to take part. They finished 5th and whilst all played extremely well the team voted Iris Powell as Player of the Tournament.
In Friday 13 October King's hosted a touring team from the Perse School; 36 students from Years 7 and 8 played in the matches whilst a number of Year 11s assisted by umpiring, coaching and managing the teams. A great afternoon which proved to be very enjoyable for all taking part.
Cross Country
Students from Years 7 to 10 took part in the English Schools Cross Country Cup competing against schools from Cambridgeshire, Bedfordshire and Northamptonshire. The Junior Girls' team finished 9th with Millie Pinguenet the first King's student to finish, in 20th. The Junior Boys' team finished 7th, with Freddie House 15th and Francis Buckle 17th. In the older age groups the Inter Girls finished 7th with Katie Tasker 9th and Charlotte Martin 20th, whilst the Inter Boys finished 4th, with Owen Wilkinson 6th, Sam Jarrett 11th and Angus Lawrence 13th.
The Inter Boys have qualified for the Regional Final to be held on Saturday 11th November.
Fenland Cross Country League Update
There have been two races as part of this league series; excellent numbers of students from the school have taken part in this cross Country League.
At present the teams are in the following positions:
U13 Girls

U13 Boys

U15 Girls

U15 Boys

A Team – 4th

B Team – 12th

C Team - 19th

A Team – 6th

C Team 13th

A Team – 5th

B Team – 8th

A Team 2nd
Individually, the following are in the top 10 after the combined scores from the two races:
U13 Girls – Millie Pinguenet 9th
U13 Boys – Freddie House 5th
U15 Girls – Katie Tasker 6th
U15 Boys – Owen Wilkinson 1st, Angus Lawrence 2nd and Sam Jarrett 5th