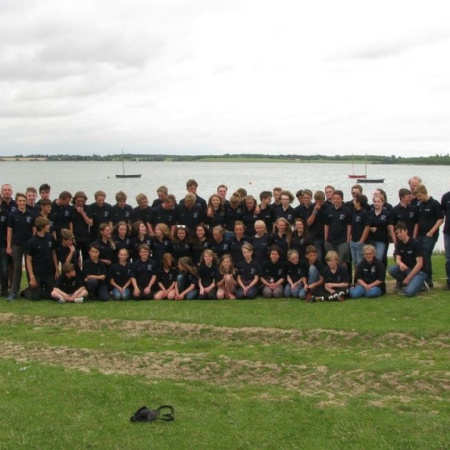 The NSSA Championships at Grafham Water, July 2017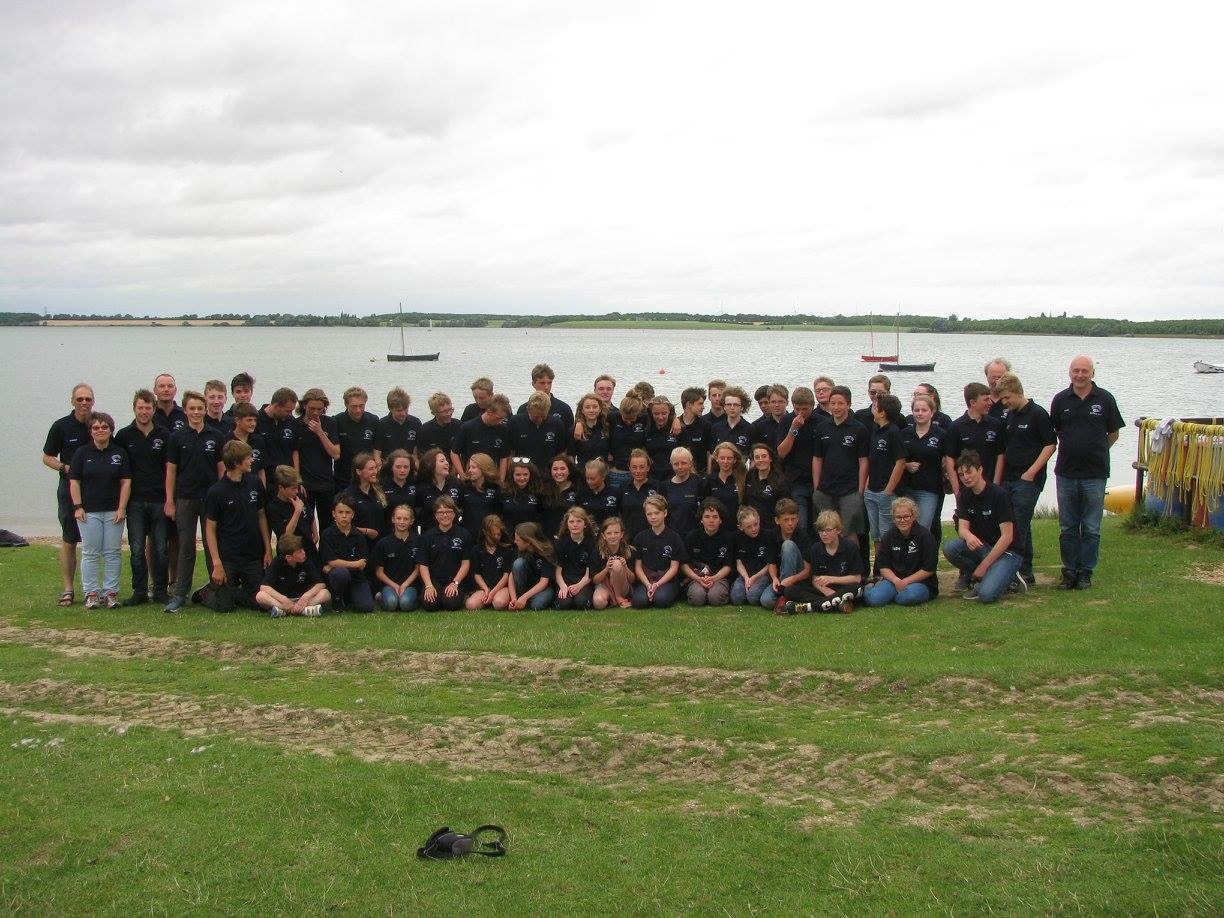 Every year the National School Sailing Association runs a week long regatta, and this July it was held at Grafham Water. Cambridgeshire Youth Sailing Association arranged for King's sailors Oliver Maddigan, Sam Jarrett, Yasmeen Hughes, Lucy Royle and Seb Scaife to borrow three double-handed Z420s, joined by local sailor Harry Neal. I joined the team, in my RS Tera Sport, and all of us were earning points for Cambridgeshire.
Most competitors camped at the venue for the whole week, racing every day, then enjoying a mixture of activities in the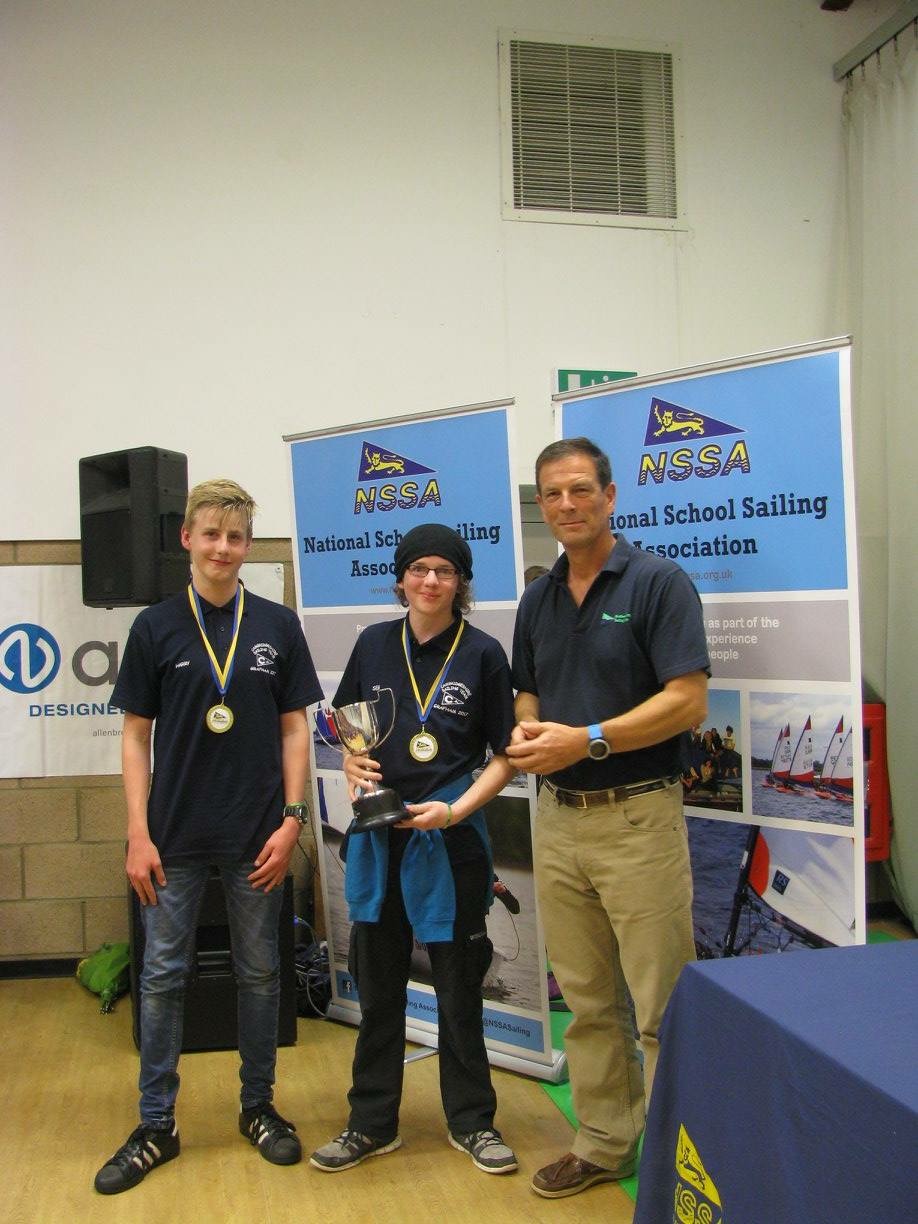 evenings, including climbing, rafting, archery and high ropes. The main regatta ran across four days, with team races on the Wednesday. Our Z420 sailors had a successful week in a strong fleet of 29 boats. Oliver and Sam had their best two races in Races 9 and 11, making them 19th overall. Yasmeen and Lucy were very consistent all week, coming 23rd overall, with a fantastic 17th in one race. Seb and Harry also did very well, coming 25th overall and winning the Seamanship Cup. I also had a good week, winning the first race and coming 3rd overall.
It was a fun week, good racing, excellent organisation and we would all like to thank CYSA for arranging the Z420s and for giving up their time to run the camp, launch and recover boats and generally look after us all.
Carys Attwell, Year 8

Pictured are the King's School Students and the Cambridgeshire Schools Team (top), and Seb Scaife and Harry Neal receiving the Seamanship Cup (bottom)